Are you getting married? Thanks to Muay Thai, this bride lost weight and got into the best shape of her life by her wedding day. She also developed a love for Muay Thai, and continues to practice to this day!
For any bride-to-be, getting into shape for her wedding is at the top of her list. After all, who doesn't want to look their best on the biggest day of their lives? With all the photos and the videos (and social media) to immortalize one's special day, the pressure is definitely on to be picture perfect.
Tiffany, 29, was inspired by her boyfriend (now husband) Jason, to start Muay Thai. "He had been doing Muay Thai for years and it looked like good fun. We wanted something we could do together and I wanted to lose weight so it seemed like the best of both worlds," says Tiffany. It was important for this bride-to-be to find something that she truly enjoyed. With her loaded work schedule, she needed an activity that would keep her interest while being easy to fit in to her busy life.
Training Muay Thai sparked a love for martial arts Tiffany never knew she had. Instead of simply being motivated to lose weight for her wedding, she wanted to improve their Muay Thai skills too. "My first training day was a little awkward, a little spastic. The techniques didn't come naturally – at least not during the first few sessions but it became second nature in no time. I'm really thankful for the friendly and patient instructors," says Tiffany.
She also realized that training Muay Thai is all encompassing, from the physical aspect, and more importantly the mental. Having a deeper reason to train than just weight loss helped her focus more and commit. "There are days when I'm just tired from work and feel like sleeping in and don't feel like training. Because of Muay Thai, I've learned how to discipline myself. I've learned how to ignore those thoughts and push through," says Tiffany.
Because she was training Muay Thai so often, Tiffany didn't have to follow a strict diet. "I watched what I ate but I didn't diet per se. Although I cut down on fried food significantly and sweet drinks," Tiffany revealed.
Months before her wedding date, Tiffany was able to lose the weight she wanted to, almost 10 kilos. "My mum was the most pleased," reveals Tiffany, "She said I looked much better and healthier than I had ever been in my life."
Today, Tiffany is one of the most active Muay Thai students at Evolve MMA. Tiffany has recently received her level 3 certificate. "I train between 2-3 times a week," says Tiffany.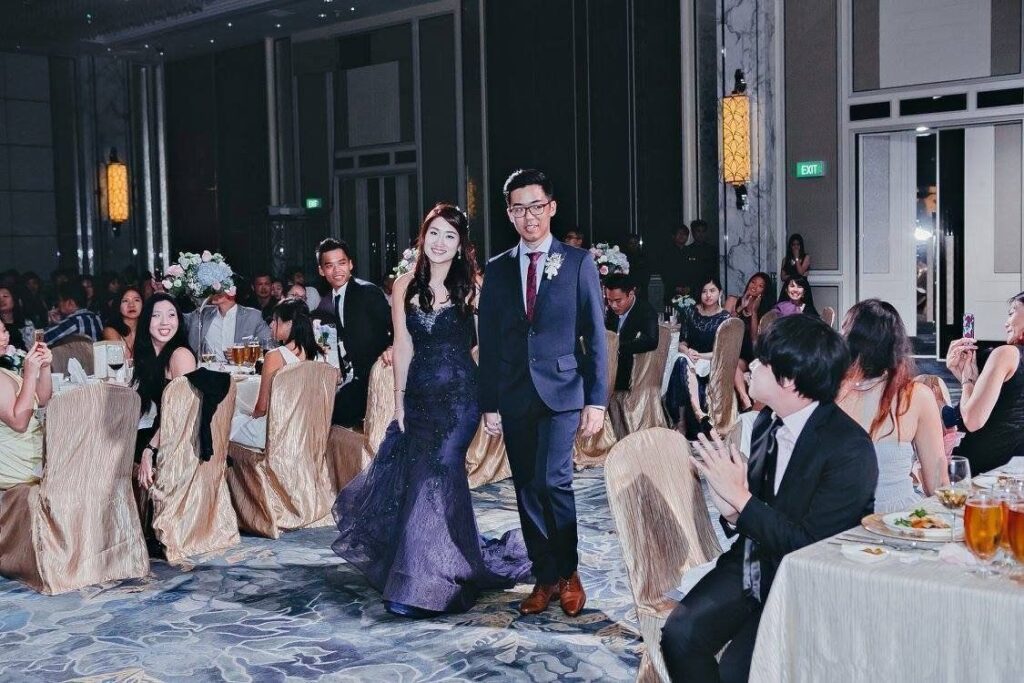 Brides-to-be: if you're trying to slim down before your wedding day, perhaps you should consider Muay Thai. Consider the amazing story of Tiffany and see how much she's been able to change both inside and out. A wedding is certainly a great reason to get in shape, but really, ANY day is a good day to decide to change your life. For Tiffany, her health journey will certainly continue the day after her wedding and beyond.