There's nothing like a relaxing evening to end your weekday after your 9-to-5 grind. But finding the perfect spot can be tricky when you're trying to find somewhere close to the office to unwind, just to reduce the traveling time. Preferably, it's where you can let your hair down, whether by yourself or a group of colleagues. And we don't mean just heading out after work for drinks, although when you think Clarke Quay, that might be the first activity that comes to mind. From working out at a martial arts gym in Singapore to swinging golf clubs at a bar, there's so much that urban warriors who work around Clarke Quay can do. Here are three activities to try!
1) Unleash Your Inner Warrior At Evolve MMA (Clarke Quay Central)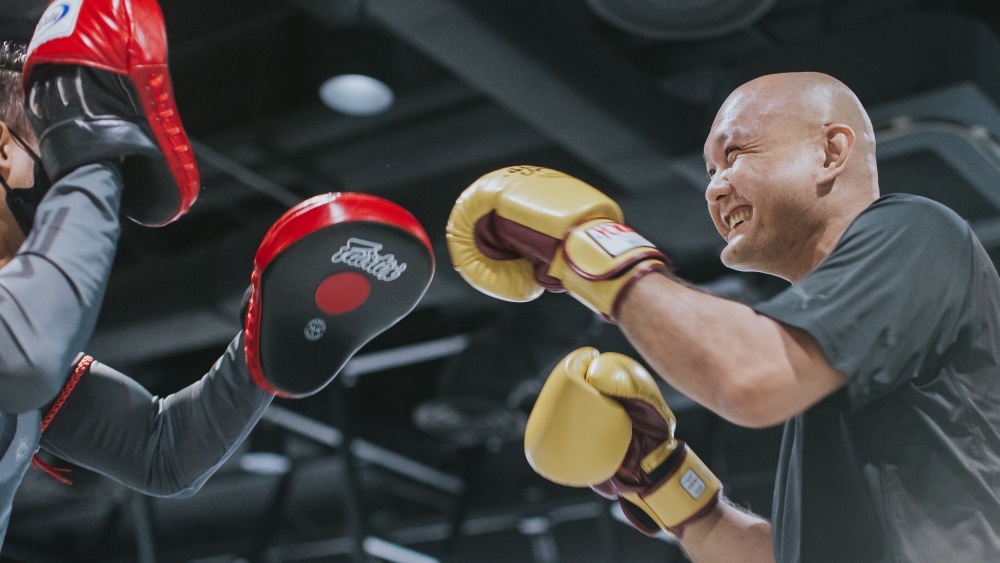 Instead of leaving exercising to the weekend, why not add some zest to your weekday routine by working out? Exercise not just helps you get fitter, but also improves your mood. Instead of letting a tricky work situation or pressing deadlines stress you, head to the gym and leave all that frustration behind when you're sweating it out.
Besides, our subconscious brain needs that downtime to think of creative solutions. Known as the 'default mode', many scientists have proven that the brain makes the most creative connections when you are not directly thinking of the problem. So when stepping away for coffee does not do the trick, try a 60-minute martial arts workout session at Evolve MMA Singapore instead.
Evolve MMA (Clarke Quay Central) welcomes you with a solid martial arts workout to build your physical and mental strength. Over here, we've got a modern fitness studio outfitted with the latest equipment, such as heavy bags from Thailand and workout gear from the US. In addition, you get to train with authentic World Champions in martial arts, who'll guide you closer to becoming your personal best. Besides, there are lockers and shower rooms, so you can quickly shower after your energizing workout to head out to dinner later!
It's not just for those already practicing martial arts in Singapore. Even beginners can start slowly and get better with regular sessions. And the best thing is classes begin as early as 6.45 am and as late as 10 pm – so you'll always be able to find a session to suit your working hours!
Besides, its convenient location on the 4th floor of Clarke Quay Central means you won't waste time walking there. Moreover, the nearest MRT station from Evolve MMA Clarke Quay is just 5 minutes away (Clarke Quay MRT Exit C), so it's easy to hop on the train to get home once you finish your workout.
2) Dance Your Night Away At A Latin Dance Club
If you have two left feet but still want to try dancing anyway, where else better to do it in the darkness of a club where no one can see and judge? Of course, it might help if you have some basic social dance skills, but if not, buy a drink from the bar and make new friends willing to teach you the art of sexy salsa. Yes, over at Cuba Libre, Tuesdays are reserved for social dancing. There's a mix of bachata, salsa, and merengue music played with a live band so that you can sashay your stress away.
And gentlemen, don't be afraid to ask for tips from the ladies! While men usually lead the show in partner dance, the social scene in Cuba attracts many social dance enthusiasts, and there are instructors amongst the crowd who are willing to teach a step or two. But most importantly, let your hair down and have fun! Too shy to dance? Don't worry. The $15 cover charge covers one drink, so once you've got some liquid courage, you'll start twirling across the dance floor.
Psst… if you're already kicking it at boxing, Muay Thai, or Brazilian Jiu-Jitsu, you might think dancing is not the best way to relax. But did you know that some of the best martial arts practitioners also had a dance background? Dance can help you improve your hand-eye coordination, balance, and muscle memory, which are essential in martial arts!
In fact, if you've been practicing martial arts in Singapore for some time and feel like you're stagnating, check out our article explaining why dancing may be the missing ingredient to becoming a better fighter. Get ready to shimmy and put on your dancing shoes after work at Clarke Quay.
3) Get Your Game On At Old-School Arcade Machines
After a good workout, those post-exercise endorphins probably put you in a great mood to socialize. Try a night out at Level Up, where you can try your hand at several old-school arcade game machines while getting dinner. That way, if you're looking for somewhere to chill with your colleagues, you can do so without making awkward small talk. It's also a fantastic place to hang out with your buddies after work and relieve your childhood!
Level Up is also where you can get food and drinks. The menu is extensive, so if you need dinner, this place is suitable. They've got pasta, pizza, and sharing platters as food options. Happy Hour is from 5-8 pm, and we spy everything from non-alcoholic soda to shooters, cocktails, and chuga soju.
Have you invited your most competitive colleague to the after-work party? Challenge them to an exciting game of foosball or beer pong. If not, get a game on with your manager and slam dunk their criticism at the basketball shooting booth. There's also air hockey, racing, and various arcade games, perfect for team bonding. No more awkward chit-chat about children or pets – let the games do the talking instead. Their amazingly colorful murals on the walls make a fantastic backdrop for social media pics.
Unwind And Let Your Hair Down At Clarke Quay!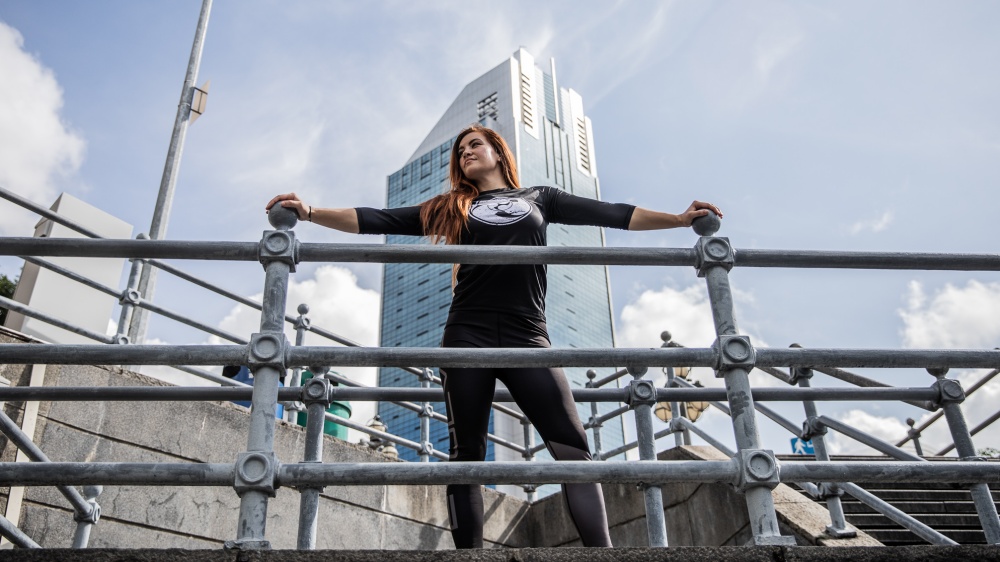 For those who have offices around Clarke Quay or River Valley, there is plenty to do, see, and eat after work. Right in front of Clarke Quay MRT, Clarke Quay Central has shops such as Don Don Donki, Daiso, and other retail shops offering everything from basic necessities to beauty and fashion. So, after your invigorating martial arts workout, you can quickly get dinner and groceries before heading home.
With world-class facilities and dedicated instructors who are champions in their sport, Evolve MMA is one of Singapore's top martial arts gyms. So book a trial class at Evolve MMA to unwind after work and unleash your greatness today.
Book your complimentary trial class with our World Champions below!
If you have any other questions regarding Evolve MMA and the programs we offer, you can get in touch with our membership executives at the following locations:
Evolve MMA (Far East Square)
26 China Street
Far East Square #01-01
Singapore 049568
Phone: (65) 6536 4525
Evolve MMA (Orchard Central)
181 Orchard Road
#06-01 Orchard Central
Singapore 238896
Phone: (65) 6536 4556
Evolve MMA (KINEX)
11 Tanjong Katong Road
#02-52 KINEX
Singapore 437157
Phone: (65) 6288 2293
Evolve MMA (Clarke Quay Central)
6 Eu Tong Sen Street
#04-18 Clarke Quay Central
Singapore 059817
Phone: (65) 6226 2150
Evolve MMA (Star Vista)
1 Vista Exchange Green
#02-26A The Star Vista
Singapore 138617
Phone: (65) 6539 9590