If you're often at KINEX Mall for a good ol' round of boxing, Muay Thai, Brazilian Jiu-Jitsu, or mixed martial arts session at Evolve MMA, you might be wondering whether there are lovely places to eat and chill. Whether it's to have a quiet date night, catch up with a close friend or maybe even work out a business deal, there are plenty of nice places in the Tanjong Katong and Paya Lebar area where you can find quiet cafes with Wifi. We've listed five that are within walking distance of KINEX Mall.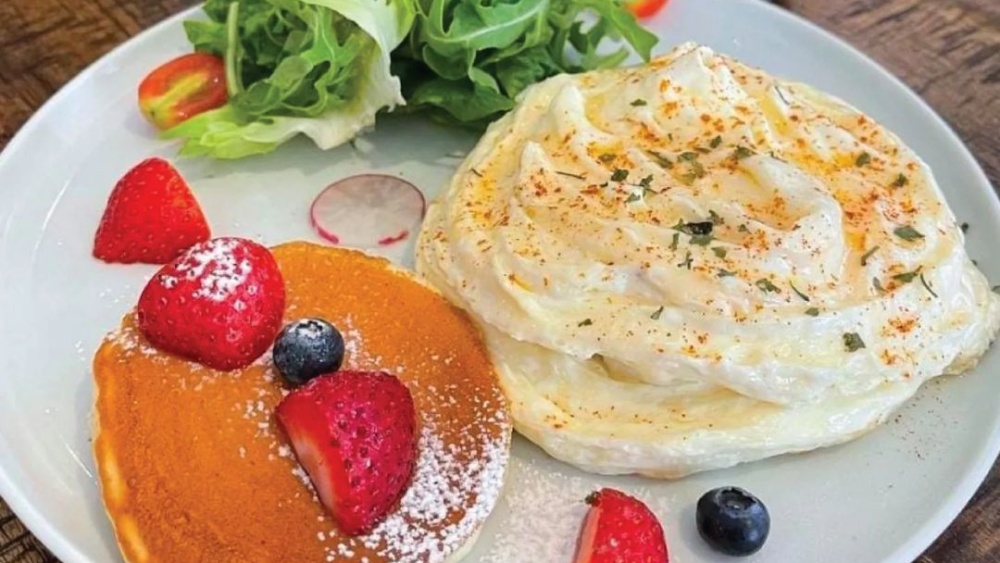 6 Letter Coffee is ten minutes from KINEX Mall, and you can find it right along Tanjong Katong Road. It's a cozy, small cafe with long wooden tables and leafy plants hanging overhead. Step inside and you'll see the place has artistic touches, with colorful drawings on the walls and beautifully drawn postcards on the table depicting their food.
They are well-known for their rosti, waffles, and hand-drawn lattes with cute animals drawn in the froth. While it's not a large cafe, you'll probably find it relatively empty after brunch. Most people stop in for brunch, emptying it around 2 pm.
2) Supernova
Just a few doors from 6 Letter Coffee is the newly opened Supernova, right at the corner of Tanjong Katong Road. The cafe opened to much fanfare in April 2022 with much hype. That's because it's the same folks behind other popular eateries, such as Columbus Coffee Co. (at Upper Thomson and Apollo Coffee Bar at Serangoon Garden), who conceptualized the cafe.
It's a bright, breezy space with an outdoor area for pet owners. Many diners love their Fried Chicken French Toast, although there are also vegetarian dishes such as Tofu Hummus which gets a lot of positive reviews.
In addition, the menu has a good selection of brunch and dinner items so that you can step in almost anytime for a more filling meal. It gets crowded on weekends, so weekdays might be better if you're looking for a nice quiet spot.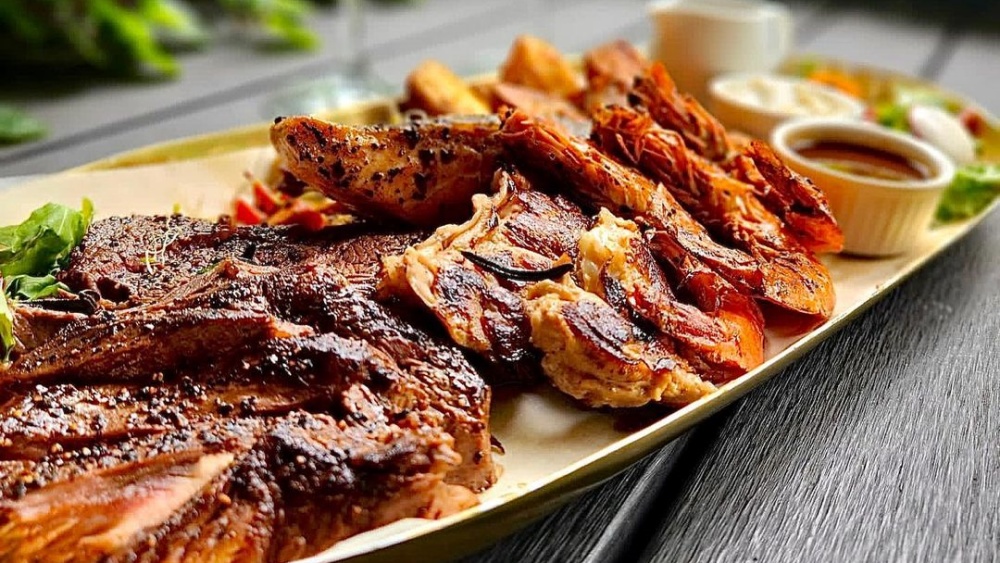 Jimmy Monkey is five minutes away from KINEX Mall, and you won't be able to miss it as you walk out from KINEX Mall along Geylang Road. The cafe is not air-conditioned, but the layout is open-air, so there's plenty of space along the aisle. There's also a playground for children nearby.
For parents who just finished their martial arts workout and picked up their kids from enrichment classes nearby, this cafe might be the best place to get your lunch or dinner sorted out. You can let the children run off any excess energy at the nearby playground while you enjoy a nice, quiet coffee. Of course, if your children are usually energetic and need a reason to run around, enrolling them in a well-structured children's martial arts program may be THE solution!
4) Soul Coffee
Of course, you might ask, what about KINEX Mall? Are there any nice, quiet cafes to chill in if you want to stay in the mall? KINEX Mall has Soul Coffee on the second floor, the first option that comes to mind. Don't let the bright purple aura and mist at the entrance frighten you. The cafe's concept is to immerse cafe visitors in a mysterious underwater world, complete with multiple CD screens depicting marine life and cozy nooks with hanging chairs.
The drinks are also equally magical – you can order horoscope-themed mocktails and various pastries. You can even get tarot card readings here! We don't recommend coming to the cafe to have a meeting or write a report. The blue-purple lights and mist are distracting; inside, it is too dark to focus. But this is a good option if you want a unique place to relax with your friends or have some me-time pre-workout.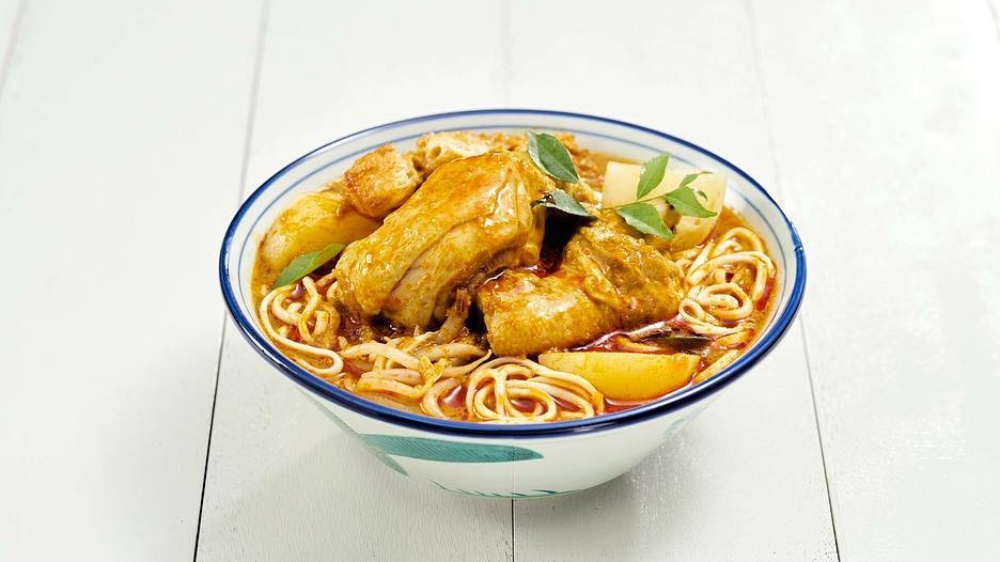 If you're looking for local coffee and toast, Ah Khoo Kopi Toast at Basement 1 of KINEX Mall is perfect. The no-frills, brightly lit place serves kopi and toast, the all-time Singapore breakfast favorites. Many reviewers also like their curry chicken rice. While spaces are limited, it's not as crowded on weekday afternoons. While there's no wow factor, such as a cool interior or fancy hand-drawn coffee, Ah Khoo is a good choice for those who prefer to stay within the mall and just want a quick meal in peace.
Besides 6 Letter Coffee and Supernova, there are plenty of cafes along Tanjong Katong Road, which is ten minutes from KINEX Mall. Each cafe has its unique ambiance and menu selections, so you should pop by and check out each one until you find your favorite. For those who want to stay within the mall, you can also find Starbucks. There are also other smaller cafes in Basement 1 of the mall. One thing's for sure – you won't run out of options if you're looking for a quiet place to fuel up before your workout at Evolve MMA.
Work Out With Top Martial Arts Gym Evolve MMA Today To Unleash Your Inner Warrior
East side, best side? We can't concur since we think the Star Vista is also full of quiet cafes for the coffee-loving crowd. One thing's for sure: we know that training with professional instructors who can challenge your limits safely is important. You want to learn techniques progressively at a comfortable pace and build confidence to achieve your fitness or competition goals.
Over at Evolve MMA, we have a wide range of classes and programs that cater to all levels of experience, from beginners to professional athletes. Our instructors are experts in their field, with years of experience training fighters who have won world titles at major events.
Our student's success is our success – that's why we're here. So, it's time to learn how to defend yourself in the most effective way possible while improving your fitness level. Book a trial class at Evolve MMA (KINEX) today and unleash the greatness within you.
Book your complimentary trial class with our World Champions below!
If you have any other questions regarding Evolve MMA and the programs we offer, you can get in touch with our membership executives at the following locations:
Evolve MMA (Far East Square)
26 China Street
Far East Square #01-01
Singapore 049568
Phone: (65) 6536 4525
Evolve MMA (Orchard Central)
181 Orchard Road
#06-01 Orchard Central
Singapore 238896
Phone: (65) 6536 4556
Evolve MMA (KINEX)
11 Tanjong Katong Road
#02-52 KINEX
Singapore 437157
Phone: (65) 6288 2293
Evolve MMA (Clarke Quay Central)
6 Eu Tong Sen Street
#04-18 Clarke Quay Central
Singapore 059817
Phone: (65) 6226 2150
Evolve MMA (Star Vista)
1 Vista Exchange Green
#02-26A The Star Vista
Singapore 138617
Phone: (65) 6539 9590