BJJ is a martial art that can be greatly enjoyed by anyone. The mat is a sanctuary, and the wonderful thing about being on it is that no matter your background, you will be welcomed by a community with a common goal. To some, the mats are a place where you can temporarily forget all your burdens and troubles and only focus on self-improvement.
You'll learn after sharing the mats with many practitioners that it is not unusual to have a lot of things in common. Today we've compiled some of the most famous personalities who train in our beloved sport.
7 Famous Personalities Who Train In BJJ
1) Joe Rogan
Joe has a black belt in BJJ under Jean Jacques Machado and Eddie Bravo, and also a black belt in Taekwondo. He is a stand-up comic both locally and internationally, a mixed martial arts fanatic, and is the host of the famous Joe Rogan Podcast (Joe Rogan Experience). Joe is renowned for a lot of things, including being the commentator in the UFC, and a former host of the competition reality series, Fear Factor. Many of today's BJJ and MMA stars started their martial arts journey by listening to Joe's discussions on the subject.
Joe's passion for martial arts began at the age of 13. He earned his black belt in Taekwondo within two years of training. He soon became a champion for four consecutive years in a full-contact Taekwondo championship in Massachusetts. At 19, he won the US Open Taekwondo Championship, became their lightweight champion, and defeated both the middle and heavyweight title-holders to earn the Grand Championship.
His podcast talks about many interesting topics such as philosophy, politics, current events, science, martial arts, and hobbies with various guests, including actors, musicians, artists, combat sports athletes, coaches, authors, scientists, doctors, and beyond. Joe Rogan is the one to watch if you want to open your mind to a lot of fascinating topics.
2) Jocko Willink
Jocko is a BJJ black belt under Dean Lister, a retired United States Navy SEAL officer, author, and the famous host of the top-rated Jocko Podcast. He is the co-founder and CEO of Echelon Front, a premier leadership consulting company that provides leadership training and consulting services for organizations.
Jocko's podcast discusses topics such as discipline, war, relationships, leadership in business, and everyday life, along with his co-host Echo Charles, also a BJJ black belt. The podcast is packed with Jocko's life wisdom and leadership experience as an officer in the military guiding his fellow soldiers, along with other exciting topics.
If you are looking for self-improvement, mental toughness, motivation, and general life advice that may help you get through tough times, Jocko is the one to watch.
3) Tom Hardy
Tom is a popular English actor known for movies like Warrior, The Dark Knight Rises, Lawless, Legend, Inception, Mad Max, and Venom. He is currently a blue belt in BJJ, after starting his training in 2011. His martial arts interest overlapped with his career as an actor. He played a major role and trained in MMA and boxing for the movie Warrior. Tom also trains in BJJ with the Royal Marine Veterans under the REORG Jiu-Jitsu Foundation.
Recently, Tom won gold by armbar at a local charity tournament in the UK. He competed in the blue belt division and turned many heads with his impressive performance. They say life begins at 40. His passion for Jiu-Jitsu is exemplary and a reminder that you are never too old to pursue your interests. We expect to hear more from his grappling exploits in the future.
4) Keanu Reeves
Keanu is a BJJ white belt under Rigan Machado. He is a Canadian actor famously known for his movie John Wick and his other blockbuster movies like The Matrix and Constantine. As mentioned earlier, BJJ is a martial art that doesn't discriminate. Keanu started training at the age of 50 to prepare for his movie, John Wick. Humility is one of the prime lessons you'll learn in martial arts, and Keanu perfectly exemplifies this. He is a humble, level-headed guy and a great ambassador of our sport.
5) Henry Cavill
Henry Cavill is a British actor known for his roles in Man of Steel, The Witcher, and Mission Impossible. He is a BJJ white belt and trains under the legendary Roger Gracie. Henry started training in BJJ for the film Mission Impossible and has high praises for the art. Aside from Brazilian Jiu-Jitsu, he is also a gamer and loves to build PCs from the ground up. BJJ is filled with many brilliant minds and attracts guys like Henry daily. As Eddie Bravo refers, BJJ produces a lot of "nerd assassins."
6) Mario Lopez
Mario is an American actor and television host, best known in the classic TV show Saved By The Bell. He first started training in BJJ in 2017 and earned his blue belt a year after. Mario definitely knows how to take the fight to the ground. With the help of his wrestling background, Mario recently earned a gold medal in the IBJJF Phoenix International Open at 48, in the master's blue belt division.
7) Demi Lovato
Demi Lovato is an American singer, celebrity, and actor. She is best known on the TV show Sonny With A Chance and in the Disney Camp Rock movie series. Demi started training in BJJ in 2016 and earned her blue belt a year after, as she loves the confidence it gives her.
Notable Mentions
This is just the tip of the iceberg as far as we're concerned. Other notable personalities like Ed O'Neill, Chuck Norris, Batista, Russell Brand, Maynard James Keenan, Joey Diaz, Kelly Slater, and more have trained and represented the art with dignity and grace.
Personalities That Trained In BJJ Who Have Since Passed Away
We also give respect to those who trained BJJ and have passed on. These people paved the way and will be remembered for their passion for training despite their busy schedules.
Anthony Bourdain
Anthony Bourdain was a world-renowned chef, media personality, and author. He is known as a rockstar chef who traveled to different parts of the world in search of diverse cuisine. At 58, he trained in BJJ extensively, ensuring he got his training every day (sometimes even twice a day). Showing his dedication, no matter where he was in the world, Anthony always made the time to train, leading to his promotion to blue belt.
Steve Irwin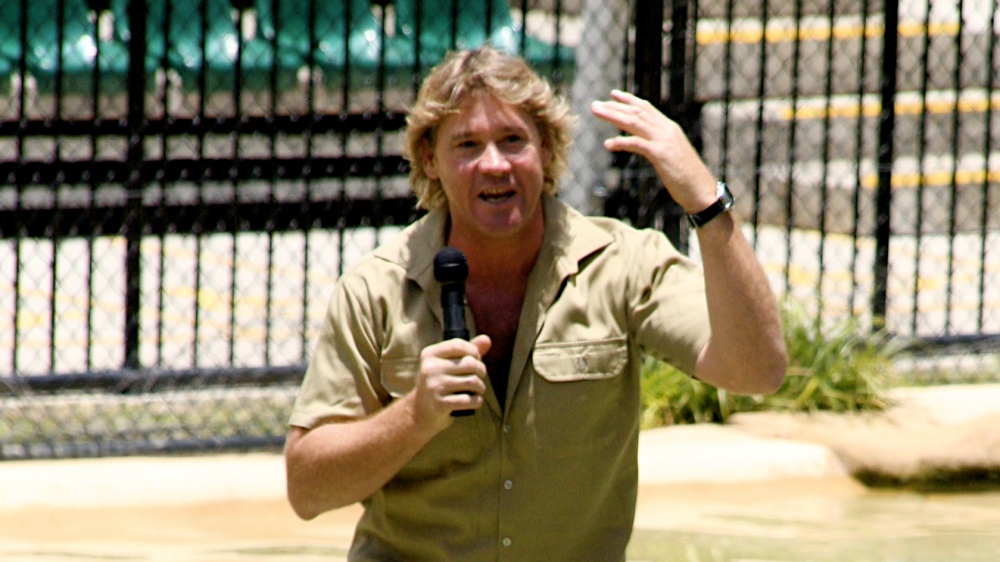 Steve Irwin was an Australian wildlife expert and television personality famously known as the "Crocodile Hunter" in the early 2000s. Grappling and controlling crocodiles, Steve sure transitioned his strengths into BJJ well. He was a BJJ blue belt and learned from MMA star Dan Higgins and Greg Jackson, a famous MMA coach.
Paul Walker
Paul Walker was an actor famous for his role as Brian O'Conner in the Fast & Furious movie series. He was a diligent student of Jiu-Jitsu and was always vocal about his love for the martial art. He was awarded an honorary BJJ black belt after his untimely passing.
Final Thoughts
Brazilian Jiu-Jitsu is for everyone. The mat is a place where practitioners can come together and interact with people who share the same passion: their love for BJJ. No matter how busy your schedule may be, we encourage you to find time to train in this amazing martial art.
You may also like: