Attention all National Service (NS) men! Are you striving for excellence in your Individual Physical Proficiency Test (IPPT)? Do you dream of achieving the prestigious Gold standard? Look no further as we present the ultimate guide on scoring the IPPT gold. Whether you're a fitness enthusiast or a beginner, this guide will equip you with our quick tips to ace the test.
But First, Why Aspire For Gold In Your IPPT?
For several reasons, pushing yourself to achieve IPPT gold is a worthwhile goal for National Service (NS) men. First, it demonstrates a high level of physical fitness and readiness for military service, exceeding the minimum fitness requirements set by the Singapore Armed Forces (SAF). This can boost your confidence in performing your duties as a soldier and give you a sense of pride and accomplishment.
Additionally, being fit can benefit your overall health and well-being. Regular exercise improves physical and mental health, reduces the risk of chronic diseases, and increases longevity. By pushing yourself to achieve IPPT Gold, you prepare yourself for military service and invest in your long-term health and fitness.
For those in their late 20s and above, your late-night overtime work hours and weekend drinking might have contributed to the much-dreaded dad bod. If that's what's bothering you, reaching for Gold in your IPPT is a concrete goal you can work hard to achieve. That might inspire you to maintain a fit body! Besides, an IPPT Gold comes with a monetary incentive of $500. And we all can use a lil' more money in this climate!
So How Do You Get Gold For IPPT?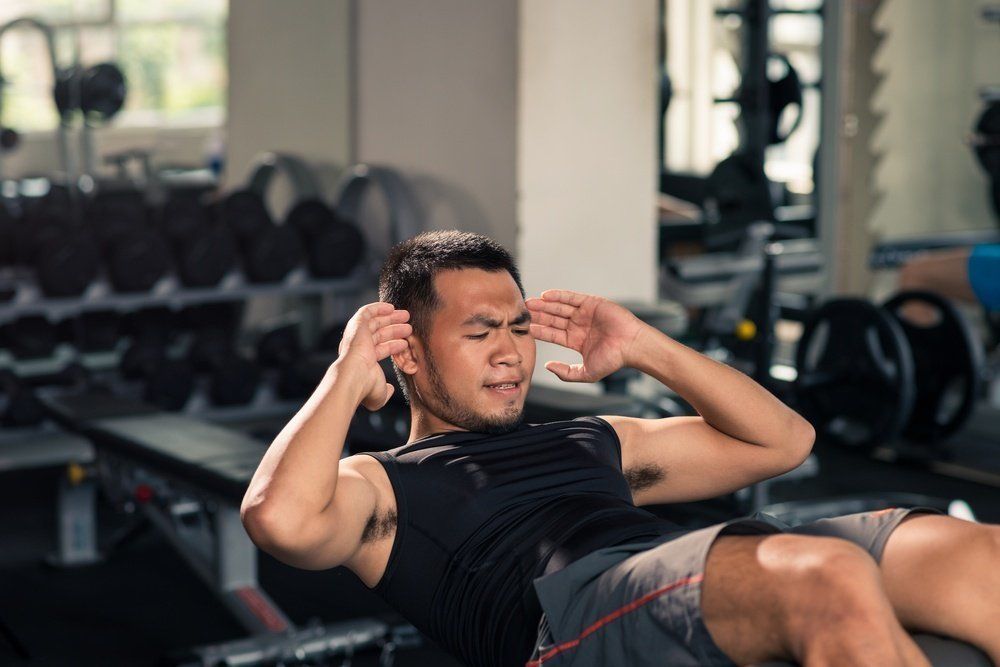 The IPPT consists of three stations: Push-Ups, Sit-Ups, and a 2.4 km Run. To pass, you must earn at least one point in each station and score a minimum of 51 out of 100 points. The IPPT scoring system is calibrated based on your age, and you will receive various incentive awards depending on your total score.
You have one minute to perform as many push-ups and sit-ups as possible, with 60 reps each earning 25 points. The 2.4 km run contributes 50 points, bringing the total to 100 points. The points and award levels are adjusted based on age and military vocation. For instance, Commandos and Guards must score above 90 points to get Gold. You can view the complete scoring tables and standards at this link.
How Do I Train For Push-Ups And Sit-Ups To Get IPPT Gold?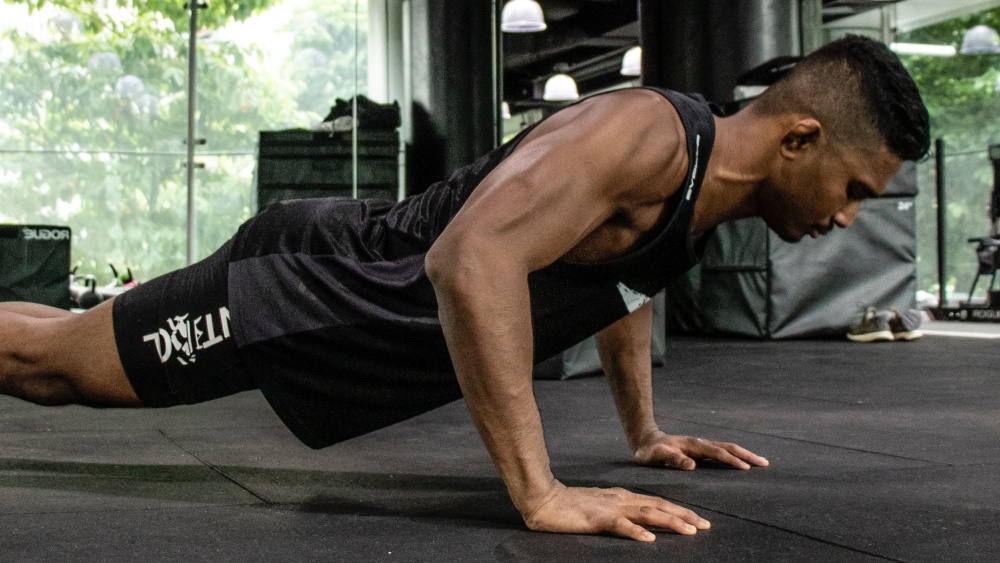 If you're already working out consistently, you shouldn't worry too much about push-ups and sit-ups. Instead, it's a matter of a more targeted training regime to achieve more repetitions in 1 minute. But if you've been relatively sedentary, you'll need to follow these few tips:
Train Regularly:

Consistency is vital. Make sure to perform push-ups and sit-ups regularly, ideally every day, to build up your strength and endurance.

Set A Target:

Set a goal for the number of push-ups and sit-ups you want to achieve, and work towards it gradually. Start with a number you can comfortably perform, and slowly increase the reps daily. It will help if you record your milestones and goals as well. Try tracking your training

in this Excel spreadsheet

by blogger Cheerful Egg here.

Vary Your Training: Mix up your training routine by varying the types of push-ups and sit-ups you do, such as incline, decline, or diamond push-ups. This helps to work different muscle groups and prevent boredom.
Rest And Recover:

Allow your muscles to rest and recover between training sessions to prevent injury and ensure maximum gains.

Use Proper Form:

It's important to use proper form when performing push-ups and sit-ups. This helps to ensure you use the correct muscles and prevent any injuries.

Incorporate Other Exercises: To improve your fitness, incorporate other activities into your routine. For example, try martial arts such as boxing or Muay Thai. It will provide cardio and strength training.
If you're starting from ground zero, it's best to seek expert guidance from a fitness professional or coach. You don't want to risk injuries, which can happen when you're new to exercising frequently.
How Do I Train For The 2.4 km Run In IPPT?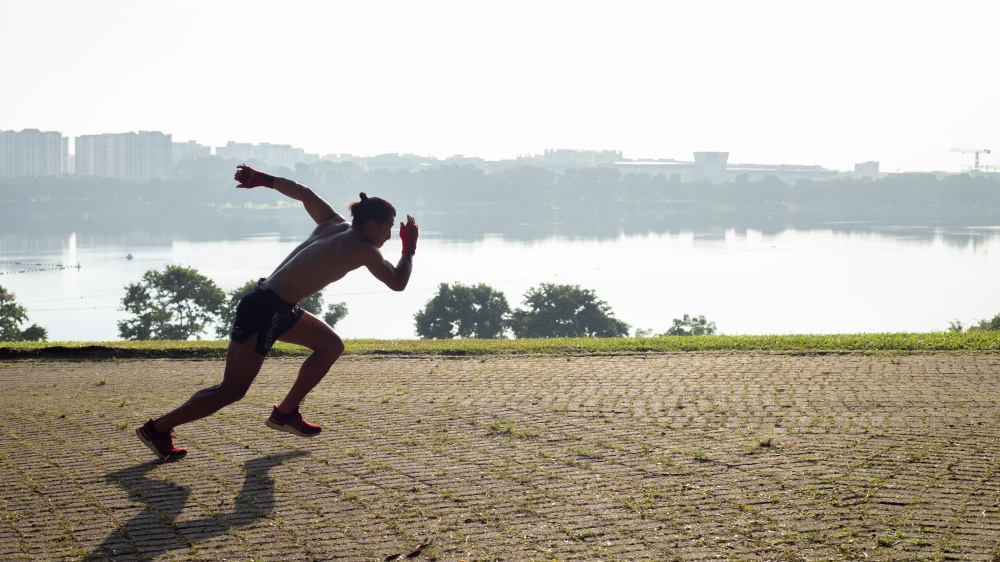 The next segment of IPPT is the 2.4 km run. Running can get tough for those whose only running is limited to running after a bus. Here are tips to start training for the 2.4 km run:
Build Your Endurance:

Endurance is critical for running. Start by running shorter distances slower, gradually increasing the distance and pace.

Incorporate Interval Training:

Intervals involve alternating periods of high-intensity running with rest or low-intensity running periods. This can help to increase your speed and endurance.

Cross-Train:

Incorporate other forms of cardio exercise, such as martial arts, cycling, or swimming, to improve your overall fitness and prevent overuse injuries.

Strengthen Your Legs

: Building strength in your legs can help you run faster and with better form. Exercises such as squats and lunges can help to strengthen your leg muscles.

Practice Good Form:

Focus on running well, landing on your midfoot or forefoot, keeping your head up and shoulders relaxed, and swinging your arms naturally.

Rest And Recover:

Allow your body to rest and recover between training sessions to prevent injury and ensure maximum gains.

Gradually Increase Your Mileage:

Wait to increase your mileage. Starting with a long distance of 2.4 km run can lead to overuse injuries. Instead, increase your distance gradually over time.
Following these tips and staying consistent with your training can improve your running performance and increase your chances of achieving IPPT Gold.
Is 1 Month Enough To Train For IPPT?
HealthXchange SG states that IPPT training should commence at least eight weeks before the test date. Individuals who exercise infrequently or inconsistently will require more time, perhaps at least 12 weeks. Therefore, if you last worked out a while ago and your IPPT is coming up, there's no better time to start than now!
How Can Martial Arts Training Help With Scoring For The IPPT?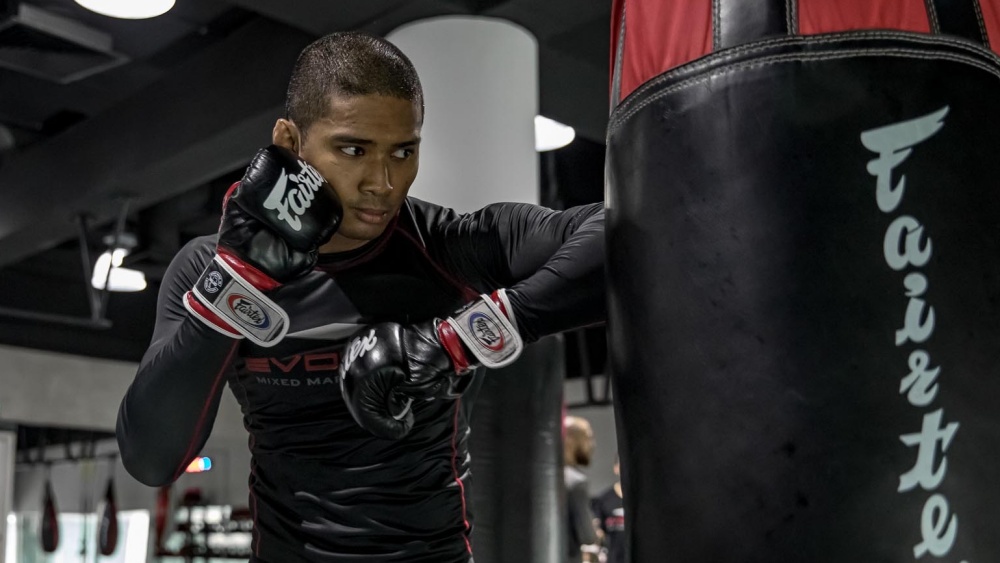 Incorporating martial arts training into a fitness routine can help individuals achieve IPPT Gold by improving overall fitness and enhancing specific physical attributes required for the test. Whether it's boxing, Brazilian Jiu-Jitsu, or mixed martial arts, each sport tests a person's cardiovascular and muscular endurance.
A typical martial arts workout involves high-intensity training that can improve cardiovascular endurance, repetitive movements that enhance muscular endurance, and exercises that strengthen the core, chest, arms, and shoulders. Strengthening these muscle groups is necessary for performing well in the IPPT stations. Moreover, martial arts training can develop mental toughness and resilience, which can help individuals overcome the physical demands of the test.
So if you're ready to get that Gold, come and train with our world-class instructors at Evolve MMA Singapore. With top-notch facilities and dedicated instructors, we'll get you started on a journey to health and fitness – and of course, your IPPT Gold! Book here for a free trial at Evolve MMA today.
Book your complimentary trial class with our World Champions below!
If you have any other questions regarding Evolve MMA and the programs we offer, you can get in touch with our membership executives at the following locations:
Evolve MMA (Far East Square)
26 China Street
Far East Square #01-01
Singapore 049568
Phone: (65) 6536 4525
Evolve MMA (Orchard Central)
181 Orchard Road
#06-01 Orchard Central
Singapore 238896
Phone: (65) 6536 4556
Evolve MMA (KINEX)
11 Tanjong Katong Road
#02-52 KINEX
Singapore 437157
Phone: (65) 6288 2293
Evolve MMA (Clarke Quay Central)
6 Eu Tong Sen Street
#04-18 Clarke Quay Central
Singapore 059817
Phone: (65) 6226 2150
Evolve MMA (Star Vista)
1 Vista Exchange Green
#02-26A The Star Vista
Singapore 138617
Phone: (65) 6539 9590