Mexican boxing superstar Saul Alvarez, more popularly known as "Canelo" for his cinnamon red hair, is one of the best fighters in the world today. He's arguably number one on the mythical pound-for-pound list. Hands down, he's currently the sport's biggest star and for good reason.
Growing up in Guadalajara, Mexico, Canelo started spending most of his time in the boxing gym from a very young age, and eventually entered the professional ranks at just 15 years old. Since then, he's been brought up gradually facing tougher opposition. Today, and with a professional record of 53-1-2, including 36 knockouts, he's a multiple division world champion.
The only blemish on Canelo's record so far is a 2013 loss to the legendary Floyd Mayweather Jr., a fight which he says he learned the most from.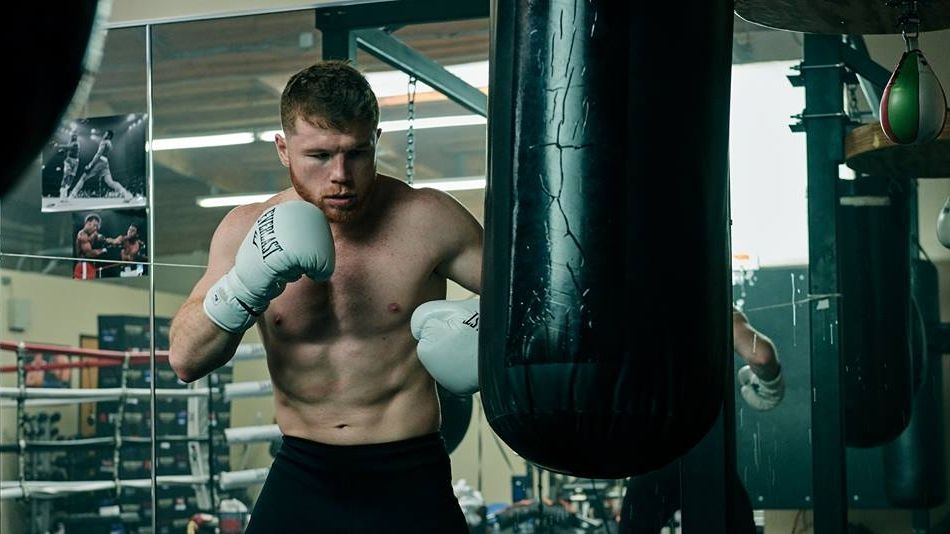 His list of victims in the ring includes Shane Mosely, Erislandy Lara, Miguel Cotto, Amir Khan, Daniel Jacobs, and the equally as talented and tough, Gennady Golovkin.
Trained by world-class coach Eddie Reynoso, Canelo's success stems from his unique fighting style, which incorporates skills he's developed since he was a young boy training in the gym, and skills he's picked up from facing the best in the ring, including Mayweather.
Those curious as to why Canelo is so great in the ring, need look no further. We've curated a list of Canelo's distinct fighting characteristics that make up his style as a whole. Let's take a look.
Today, Evolve Daily breaks down Canelo Alvarez's distinct boxing style.
1) Methodical Tactician
While Canelo is a full-blooded Mexican boxer, he certainly does not fight like a traditional Mexican. Traditionally, Mexican boxers are fast-paced and explosive, giving fans their desired dose of action. They take great pride in being able to stand toe-to-toe in fights, rarely ever taking a step backwards.
Legends like Julio Cesar Chavez went to war in the ring, and the fans loved them because of it. But Canelo has decided to employ a different, more methodical approach.
Canelo learned a lot from his experience with Mayweather in 2013, and has completely transformed himself into a ring tactician who relies on his complete set of skills to guide him to victory.
He likes to break opponents down over the course of a fight, and win by either decision or late stoppage. His punch output is economical and very disciplined. You won't see Canelo ever attacking recklessly.
This doesn't mean he isn't as exciting as true Mexican fighters, however. Canelo's style is no doubt entertaining.
2) Counterpunching
A major component of Canelo's fighting style is counterpunching.
In fact, Canelo primarily looks to counterpunch in most of his fights, using feints and angles to open up the head and body. His performances against Golovkin, Miguel Cotto, and Amir Khan are prime examples of his ability to counter. Fans should examine those bouts to fully appreciate Canelo's unique style.
He could also never be a good counterpuncher, if it weren't for his incredible head movement.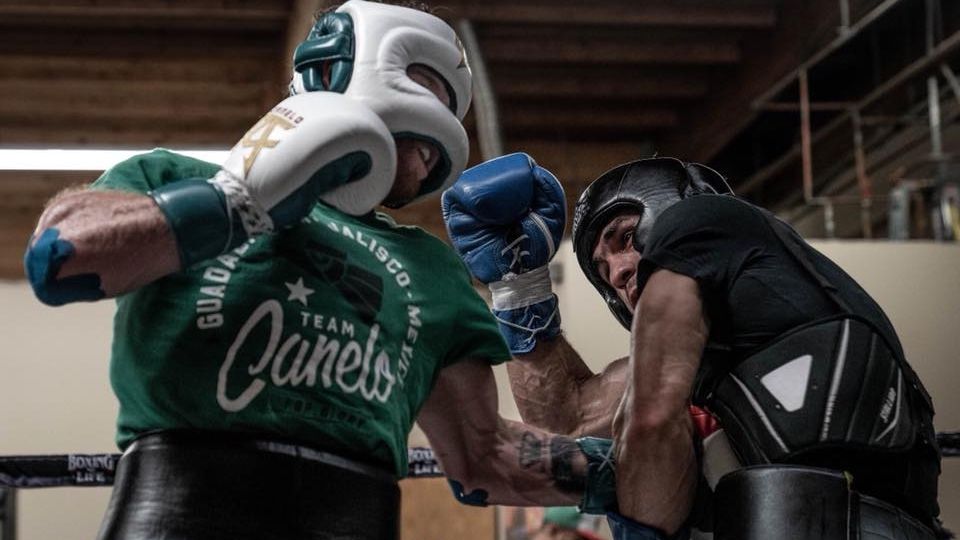 Because he's considered a "small" middleweight at just 5 ft. 9, Canelo has proven to be an elusive target. He moves his head extremely well, fights low, and forces his foes to change levels and adapt. This usually throws opponents off their game.
Canelo also doesn't just stand in front of his opponents without moving his head. He has that distinct ability to move his head just a hair in order to slip a punch, and then come back with a sharp counter.
His style is definitely one he's developed over the years since he started his career.
3) Defensive Awareness
This is what truly separates Canelo from the typical Mexican boxing mold. Canelo has superb defensive awareness, which allows him to execute specific defensive techniques like slipping punches, bobbing, and head rolling. And then just as opponents are busy trying to hit the target, Canelo comes back with a devastating counter.
The most damaging punches, of course, are the ones that you don't see coming, and Canelo throws these bombs in spades.
It's very hard to get a clean shot on Canelo due to his excellent defense, which is often frustrating for his opponents. He trains for all sorts of situations and is always a step ahead of his opponents.
Another major component of Canelo's defense is his amazing footwork, which gives him the ability to pivot and move his torso incredibly well. He can move out in and out of range, attacking and defending from angles.
Just watch his first encounter with Golovkin to see a perfect example of his defensive abilities.
4) Unorthodox Combinations
Canelo is known for his effective combinations, a lot of which are non-traditional and creatively unique. As a boxing fan, it's just amazing to watch — like poetry in motion. From splitting uppercuts to overhands, to looping hooks, most of Canelo's attacks are used to find opening's in an opponent's defense.
Coach Reynoso has taught him well. Canelo loves to double up on his lead hand, staggering foes with great accuracy. He often hooks to the head and then immediately follows with a shot to the body, or an uppercut down the middle. Wherever there's an opening, Canelo has a punch he can use to split that opening and land something significant.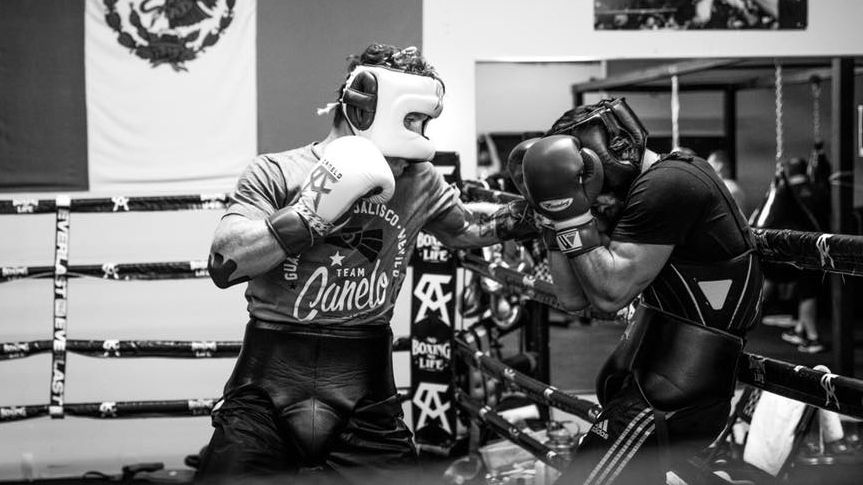 Because of this, opponents have a very hard time predicting what he will do next. It's hard to pin down his combinations, because they aren't fixed combinations. They change constantly, and highly depend on an opponent's defensive lapses.
This isn't to say that Canelo merely 'waits' for his opponents to make a mistake, however. He's perfectly capable of creating opportunities himself, which brings us to the next point.
5) Laying Traps
Canelo loves to lure and bait his foes into making mistakes, using a combination of feints and traps to force them to commit. Canelo doesn't mind taking calculated defensive risks in order to execute his offense and counters with the highest probability of success.
What truly separates Canelo from other fighters is his superior ring intelligence. He's a thinking fighter, and every technique has purpose. There are no wasted movements in his style.
Victories over Amir Khan and Sergey Kovalev are perfect examples of his ring IQ on display. Shocking knockouts over these two fighters came about by Canelo setting up his fight-ending blows over the duration of the bout.
Opponents get caught up in what he's doing in the ring, trying to decipher his movement, and they hardly realize they are falling into a trap. Canelo's ability to take advantage of those traps is also important.
Simply put, he's not just going to wait around for an opening. He creates the openings and then capitalizes on them.
If you enjoyed this article, you may also like: