This month's #WarriorsOfEvolve is always moving forward – whether it's completing a complex project, helping a colleague, creating content on his social media or honing his craft in martial arts, Mr. Emil Benedicto is forever focused on pushing ahead.
The 45-year-old commercial project manager had only been in the company for 3 years before he secured a coveted transfer to the company's regional headquarters in Singapore in 2008. He considers this his greatest achievement as the transfer did not come easily, but Emil was hungry to prove to himself that he could do it.
This spirit of constantly growing shows up in all aspects of Emil's life: at work, he strives to accomplish his goal to produce visible and tangible results; outside of work, Emil expresses himself through his creativity on social media. He finds that creating content gives him a space to truly be himself without worry. More importantly, his creative expression online has helped him to realize that pursuing one's passion is essential to everyone. Emil's creativity shone in his entry to Evolve's Unleash Your Greatness campaign where he took the Platinum prize.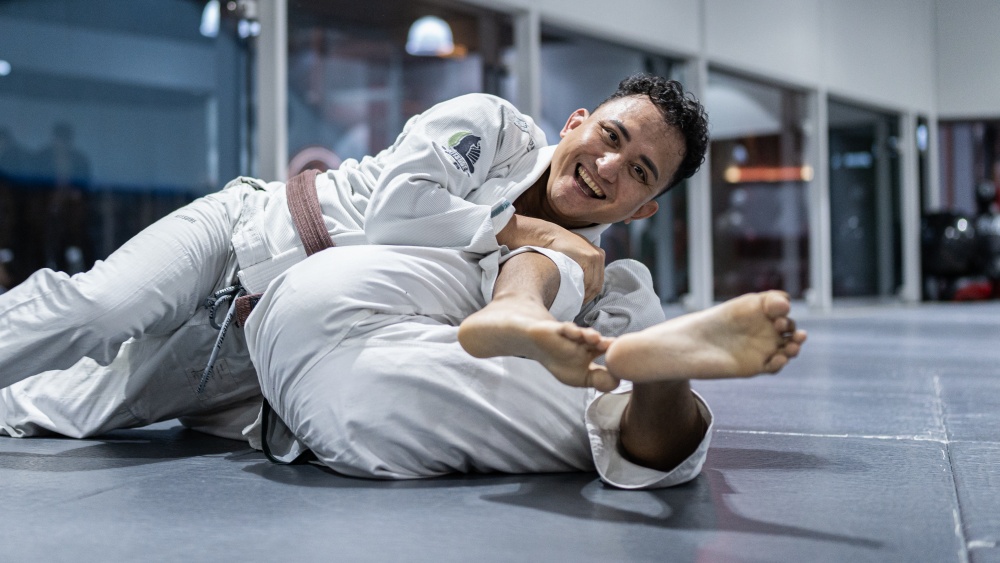 Emil's martial arts journey is no different. After 10 years of training at Evolve, Emil is now a 2-stripe brown belt in BJJ and has attained Level 3 Muay Thai and Level 2 Boxing certificates. Despite his martial arts achievements, Emil is still working on reminding himself that he is his only competition as he guns for his black belt in BJJ.
Emil credits his family for his motivation to do better in life. When the world was locked down due to the pandemic, Emil was fearful that he would never be able to see his family again. However, once the lockdowns were lifted and he was able to see them again, that fear has now become his motivation to do more for them and his other loved ones. This sense of gratitude is something that Emil holds dear, and he expresses this gratitude through volunteer work.
#WarriorsOfEvolve aren't just focused on unleashing the greatness within themselves. They strive to ensure and enable the people around them are able to flourish – and this is why we welcome Emil into the ranks of #WarriorsOfEvolve.
Book your complimentary trial class with our World Champions below!
If you have any other questions regarding Evolve MMA and the programs we offer, you can get in touch with our membership executives at the following locations:
Evolve MMA (Far East Square)
26 China Street
Far East Square #01-01
Singapore 049568
Phone: (65) 6536 4525
Evolve MMA (Orchard Central)
181 Orchard Road
#06-01 Orchard Central
Singapore 238896
Phone: (65) 6536 4556
Evolve MMA (KINEX)
11 Tanjong Katong Road
#02-52 KINEX
Singapore 437157
Phone: (65) 6288 2293
Evolve MMA (Clarke Quay Central)
6 Eu Tong Sen Street
#04-18 Clarke Quay Central
Singapore 059817
Phone: (65) 6226 2150
Evolve MMA (Star Vista)
1 Vista Exchange Green
#02-26A The Star Vista
Singapore 138617
Phone: (65) 6539 9590