It's not easy being Roger Gracie. You're born into Brazilian Jiu-Jitsu (BJJ) and Mixed Martial Arts (MMA) royalty so the pressure is on to uphold the Gracie name. Roger is very much aware of this. "There's only one way to keep the Gracie name on top – through hard training and a lot of dedication. There's no straight path to success," Roger reveals humbly.
Like most of his family members, Roger started training in BJJ at a very young age but didn't settle in until he reached his late teens. However, he never considered becoming a competitor until he started training one summer with his uncle, Rilion Gracie, in the south of Brazil. Roger explains,
When I got home, I knew what I wanted to do for the rest of my life."
Since then, Roger has been considered to be the most accomplished BJJ practitioner in the world. He has won the BJJ World Jiu-Jitsu Championship (the Mundials) a record 10 times, including 7 times in his own weight class and the first person to win 3 times at the open weight division. He has also competed in MMA, with a fight record of 6-2. He is known for his perfect technical knowledge, which is evident in his many submission wins in both BJJ and MMA.
Although we know we all can't be like Roger (let's face it, not all of us are 6'4 and 200 pounds), we can most certainly try. Today, Roger sits down with Evolve Daily to reveal his little-known strategies to success on and off the mats:
1) The Greatest Weapon You Have Is Your Mind.
Roger believes that the mind plays an important role in determining the outcome of any situation. Whether you are facing a crisis at work or trying to survive a BJJ match, you can get through anything if you have a positive attitude,.
In my experience as a fighter, I've faced many tough situations where I felt like I couldn't move my body anymore," Roger explains, "But my mind told me to stay strong and focused so I persevered."
2) The Basics Are The Most Important Aspect Of Your Game.
In many of his BJJ matches, Roger has submitted many opponents using a basic collar cross choke from the mount.
If you let me get the mount position, it will be difficult to escape," jokes Roger, when asked to share little known facts about himself.
For those of us who practice BJJ, the cross choke and the mount are probably part of the first lessons you've learned in class. This proves that mastery of the most basic techniques works even at the highest levels.
As martial arts practitioners, we should aim to perfect our basics before we move on to advanced techniques. Doing so will help make our game plans more well-rounded and help us develop our reflexes.
3) You Should Always Set Only The Highest Goals For Yourself.
I've always set my goals very high, and I don't stop until I've achieved them," explains Roger.
Instead of giving up on MMA after his last UFC fight, Roger decided to sign a contract with ONE FC, Asia's largest mixed martial arts organization in order to achieve his ultimate goal of becoming a world champion in MMA. Like Roger, we should always challenge ourselves to be the best we can be. This will help us become more motivated to perform at a higher standard than we're used to.
Thus, we should never be complacent and satisfied with being mediocre. By striving to be the best athletes we could ever be, the possibilities are endless.
4) You Should Always Surround Yourself With Champions.
"It took years of hard training to get where I am today," says Roger. Although Roger makes his BJJ matches look effortless, Roger explains that he has dedicated practically his entire life to martial arts. Growing up as a Gracie has helped his BJJ and MMA career immensely. Many of his cousins, uncles, and even his own father are famous BJJ competitors who constantly push him to be the one of the best in the world.
Surrounding yourself with like-minded individuals, especially those who are motivated and dedicated to their sport will not only inspire you to become better, but also convinces you to work harder in order to compete with their level of performance.
5) Learning Should Be A Continuous Process.
Even with his obvious size and height advantage, Roger believes in continuous self-improvement, especially in regards to BJJ.
I was always big," he explains, "But growing up with many bigger guys helped me develop my skills."
This pushed him to become more technique-based rather than reliant on strength.
To this day, Roger still works on refining his techniques by learning the latest innovations in BJJ. "The berimbolo, worm guard, 50/50 – they're all great techniques," he says. By successfully adapting what he has learned from these techniques to his own, it is quite possible that Roger Gracie could be unstoppable on the BJJ mats.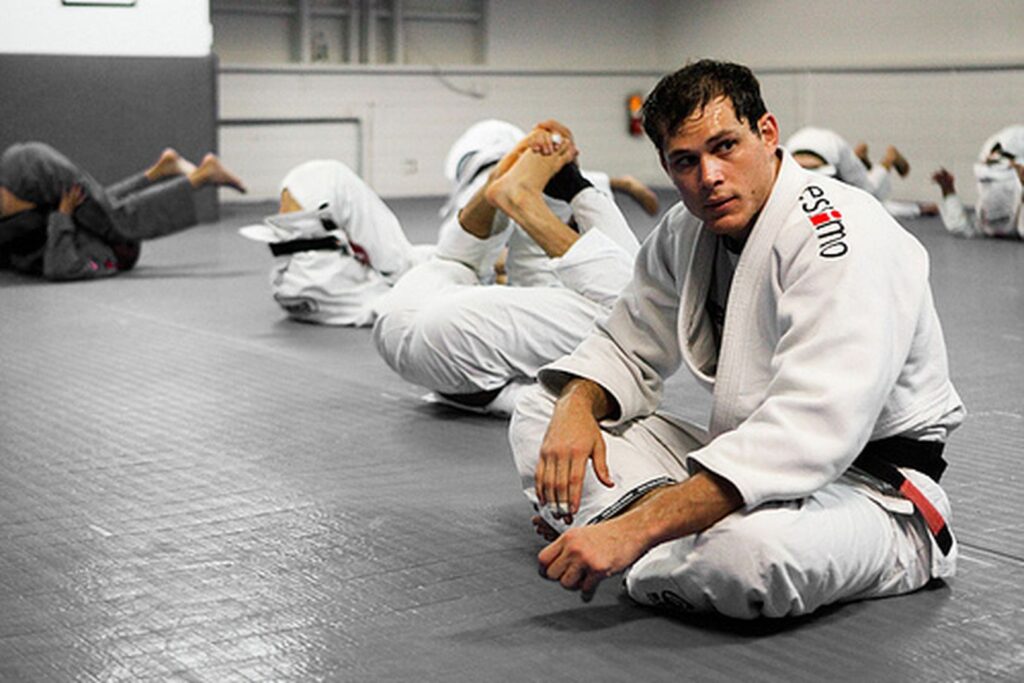 There's no denying that Roger Gracie is the ultimate Brazilian Jiu-Jitsu competitor. His legacy of applying perfect, classic BJJ technique in competition has yet to be replicated. Until then, Roger will continue to dominate the BJJ scene. With this mindset, Roger is sure to make his mark in the Asian MMA scene as well.
You may also like: