Live and breathe boxing? Absolutely in love with the sport? You're not alone. More and more people are beginning to gravitate toward boxing training in Singapore, and for good reason. It's one of the most engaging and effective workouts for weight loss and general fitness.
If you're looking to get into it, now is the perfect time to start. We understand, however, that you may not know where to begin. It may be daunting to look at a boxing gym in Singapore and think of all the things you need to do before you can even get to the fun parts.
However, we're here to simplify the process for you. We've chopped it up into bite-sized pieces and came up with a few tips to set you on the right path.
Boxing is a truly incredible martial art. It can really change your life, health, and fitness. And if you want to make it a part of your new, healthy lifestyle, follow these steps for the fastest way to go from just thinking about training, to actually putting on the gloves and throwing leather.
Today, Evolve Daily shares 8 simple ways to start boxing training in Singapore.
1) Find A Good, Quality Gym
The very first thing you have to do is find a good, quality gym where you can hone your skills and train. But not just any gym. There are a plethora of boxing gyms in Singapore, how can you tell whether or not it's the right boxing gym for you? There are a few points for you to consider.
The first is location. It has to be in a location that is easily accessible to you, preferably close to your place of work, or close to where you live. What good is a boxing gym, if it's a hassle to get to? Gyms with multiple locations are best. Of course, the boxing gym also needs to offer multiple training slots that work around your specific schedule.
Next is the quality of instruction. You need instruction from coaches who are experienced, knowledgeable, and can communicate well. Students are only as good as their teachers, and it's important to receive the right information, especially early on in your training. Choose a gym with credentialed, qualified coaches and instructors, and you're in good hands.
Last but not least are gym facilities and equipment. The boxing gym you choose has to be well-equipped with all the tools necessary to help bring out the best in you. Most of all, it has to be hygienic, and regularly cleaned and sanitized, especially in these times.
2) Buy The Right Equipment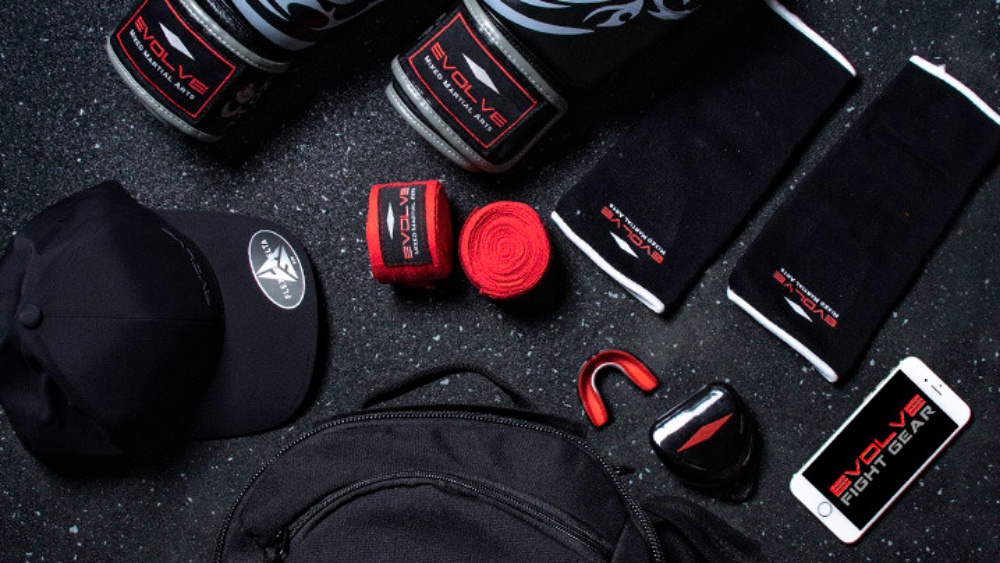 After you choose the boxing gym you will frequent, it's time to acquire the tools of the trade. Boxing gyms in Singapore will often have just what you need, in terms of boxing equipment and gear. But it's good to have your own set for obvious reasons.
Purchasing your own set of hand wraps and boxing gloves is essential. This way, you don't have to share with other people, which isn't the most hygienic practice anyway.
A comfortable pair of boxing shoes or cross-trainers will help you move well, and loose-fitting workout clothes will help you stay relaxed. Keeping all of your stuff in a nice compact gym bag that's easy to carry around is equally as important.
Take things a step further and you can even buy your own jump rope, agility ladder, and so on. This is for training outside of the gym while you're traveling, or on days when you don't necessarily feel like venturing too far from home.
3) Train Outdoors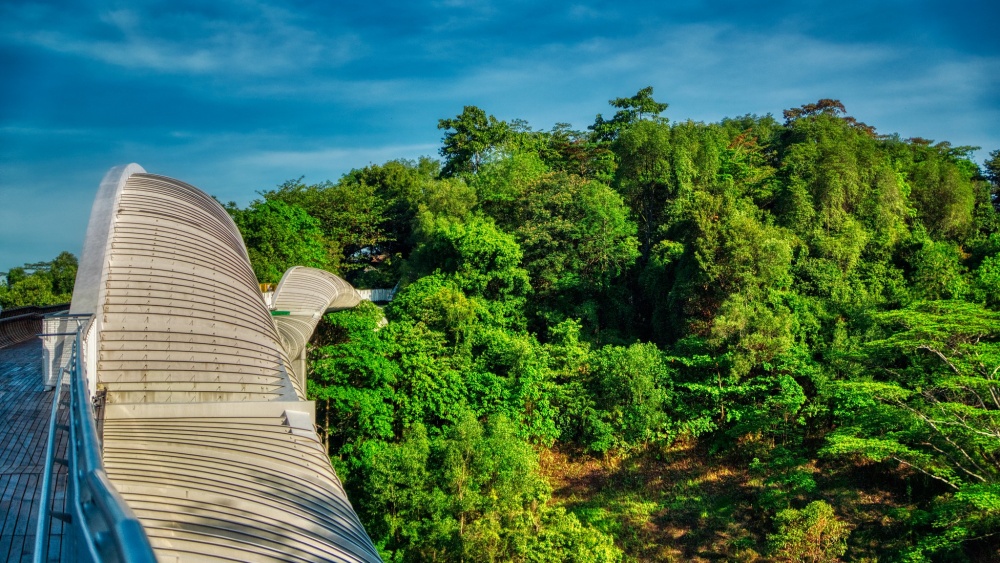 Make it a point to train outdoors every once in a while. Singapore is an amazing country with an abundance of incredible parks and public areas where you can train and work out. The air is clean and fresh, and the atmosphere blends the modern charm of the city-state with lush greenery.
There are also many great running routes where you can put in some good road work and improve your cardio, which is crucial for your strength and conditioning as it pertains to boxing. You can go for a light jog on diverse trails, shadowbox and practice your moves in wide, open spaces, or even work the punch mitts with your friends.
Singapore is truly a unique place where training outdoors is a fantastic experience. Once you try it, it's hard to stop yourself from stepping out to train every chance you get.
4) Hydrate Often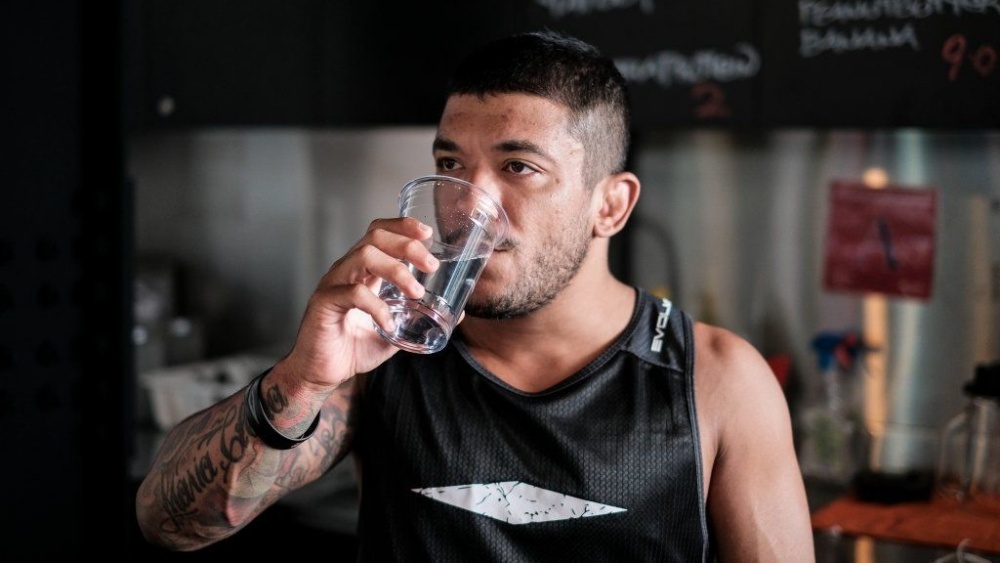 Don't forget to keep yourself well-hydrated, especially in the sweltering heat of Southeast Asia. Although it can rain at almost any time of the day, Singapore can get quite hot during the summer months. If you don't drink enough water, you could run the risk of being severely dehydrated.
Water is so important when it comes to fitness. However, many people tend to overlook this seemingly simple aspect.
Being well-hydrated means taking in the right amount of water before, during, and after your workouts. Some training sessions can get intense, causing you to lose a lot of water. It's important to replenish, not only h2o levels in your body, but also the electrolytes you excrete whenever you sweat. Don't be afraid to down a sports drink with your usual water, especially if you sweat profusely.
Water makes up the majority of the human body, and is responsible for regulating body temperature, lubricating joints, and ensuring your internal organs function properly. If you're not well-hydrated, your performance will take a hit, and you won't get the most out of training.
5) Consume Boxing Content
You can take your boxing obsession a step further by constantly consuming boxing content. There is a myriad of past fights available to watch on YouTube. You can break down fights and strategies, learn from the legends of the sport, or even watch tutorials.
It's not enough to just train boxing whenever you're at the gym. And trust us when we say, you just simply can't get enough of this sport. It's going to keep you hooked and you're going to want to consume as much boxing content as you can.
Furthermore, there are also online boxing classes you could enroll in that can help take your game to the next level. When it comes to martial arts, especially boxing, information is key. The more information you have about the different nuances of every technique, the better you will become.
After some time, boxing transforms from merely a combat sport, to what it truly is — the 'sweet science' we all know and love.
6) Eat Clean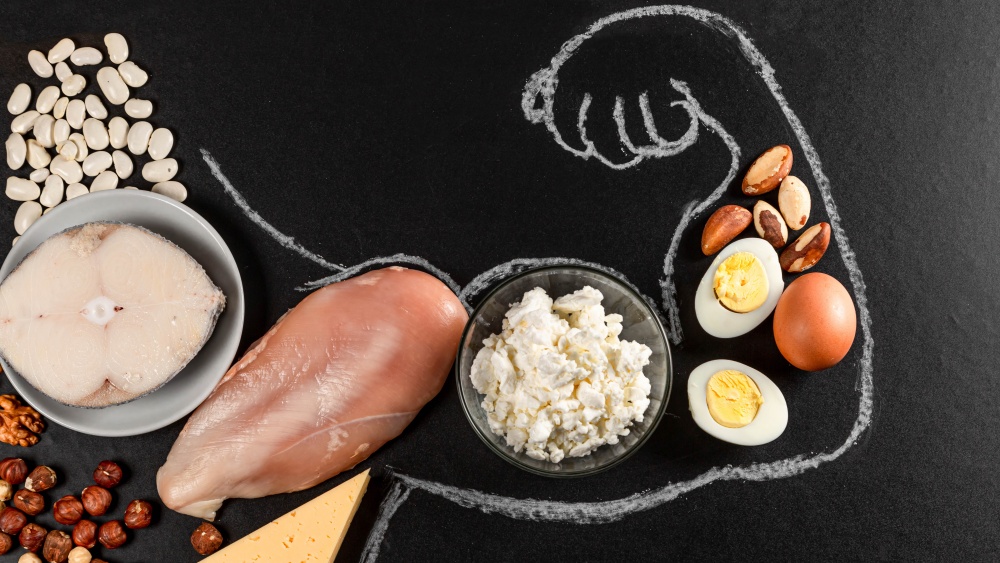 Supplement your boxing training by living a cleaner, healthier lifestyle. Whether you embark on your boxing journey or not, living a cleaner, healthier lifestyle will be beneficial to you regardless.
And if you do supplement your boxing training with proper nutrition, desired results can be achieved a lot faster.
Obviously, the very first aspect of your lifestyle you need to clean up is your nutrition. Luckily, there is an abundance of whole foods, fresh meats and produce available in Singapore. And it's all easily accessible at the grocery stores and supermarkets. Learning how to cook your own meals will also help you make the right nutritional choices.
But don't be afraid to enjoy some great Singaporean classic dishes every once in a while. Singapore is a food mecca, with Chinese, Malaysian, and Indian inspired cuisine at the heart of it all. Peranakan cuisine, in particular, is a must-try.
7) Eliminate Bad Habits
Of course, it should go without saying that cutting out bad habits is a prerequisite to living a healthier lifestyle. Things such as excessive drinking and smoking are detrimental not only to your overall health, but will also hinder your training progress.
It may be hard to curb some of your bad habits, but we're confident that boxing can help change your life for the better.
Once you get into the swing of boxing training, other aspects of your life will follow suit. You're going to start to pay attention to how you fuel your body with good food. You're going to say no to a night of drinking with friends. Or even if you do go, you're going to decline that one bottle of beer.
You're going to stop snacking late at night, binge-eating sweets, and drinking sugary sodas. All the bad habits you've developed over the years will be eradicated slowly but surely. Soon, you'll be a completely different person.
8) Get Ample Rest And Recovery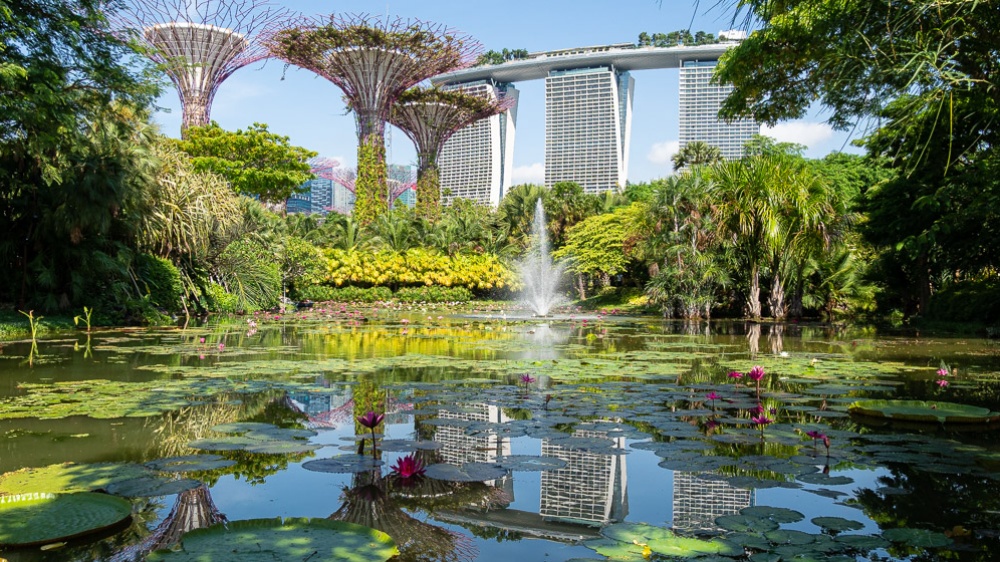 Instead of falling into these vices, focus on training intensely and then getting an ample amount of sleep and rest. This brings us to our final point — rest and recovery.
Rest and recovery plays such a major role in quality training, but it's often taken for granted. However, a great athlete knows when to pull the reins back a little, and allow for some rest and relaxation.
This encompasses two parts, the physical and the mental.
Physical rest and recovery can be as simple as making sure you get enough hours of quality sleep each night, which will allow your muscle fibers to heal quicker and more efficiently. Take things a step further and you can try out technologies like percussion therapy, cryotherapy, and others.
Mental recovery is just as important. Enthralling yourself through intense workouts and training sessions puts added stress onto your body and mind, which increases cortisol levels. It's important to take a step back every once in a while and do things that you love.
Spend time with family. Take a nice leisurely walk outdoors. Dedicate a part of your day to some "me time" and do things that you like to do. Maybe give yoga and mediation a try, which are fantastic ways to relax the mind and the body.
Start Your Boxing Training Today
Evolve MMA takes great pride in having WBA Boxing World Champion Drian Francisco as our Head Instructor of Boxing program. For students wishing to learn the sweet science of boxing in Singapore, Evolve MMA is your choice for a world-class boxing gym.
With 800+ classes per week across 4 convenient locations islandwide, Evolve has the largest and most convenient class schedules in Asia. The award-winning Evolve academies are state-of-the-art, modern 5-star facilities; well furnished with a range of training equipment and individual shower units with rain forest shower capability. Start your boxing training with us now!
Book your complimentary trial class with our World Champions below!
If you have any other questions regarding Evolve MMA and the programs we offer, you can get in touch with our membership executives at the following locations:
Evolve MMA (Far East Square)
26 China Street
Far East Square #01-01
Singapore 049568
Phone: (65) 6536 4525
Evolve MMA (Orchard Central)
181 Orchard Road
#06-01 Orchard Central
Singapore 238896
Phone: (65) 6536 4556
Evolve MMA (KINEX)
11 Tanjong Katong Road
#02-52 KINEX
Singapore 437157
Phone: (65) 6288 2293
Evolve MMA (Clarke Quay Central)
6 Eu Tong Sen Street
#04-18 Clarke Quay Central
Singapore 059817
Phone: (65) 6226 2150