So you're finally done with school and on your way to your first job. Congrats! Starting a new office job can be exciting. It marks a new chapter in your professional life. However, adapting to this new routine may affect various aspects of your life, including your fitness. Often, new office employees sit for prolonged periods, miss meals to attend meetings, and sometimes indulge in unhealthy snacks. Finding a balance between work and fitness is essential to stay healthy and productive. Here are three tips to help you stay fit while navigating your first office job.
1) Incorporate Movement Into Your Routine
If you're one of the lucky ones who still get to work from home, yay! But working remotely usually means sitting at a desk most of the day. It's easy to become sedentary. It is essential to incorporate movement into your daily routine to break this cycle. Even if you have to return to the office and work, you might be at your desk for long periods, especially after the sleepy lunch period. Therefore, use the below tips to include movement into your routine:
Use Your Breaks Wisely: Take short breaks every hour to walk around the office or do stretching exercises. This not only helps in staying active but also improves concentration and productivity. If you're at the office, use the time to score bonus points by running small errands for your colleagues. Not only will you gain their favour, but you'll also get to stretch out your legs!
Opt For A Standing Desk: Use a standing desk if possible. It can significantly reduce the time spent sitting and promote better posture. If you're working at the office and a standing desk is not in the budget, buy a

mobile stand for your laptop

instead. You can place these handy laptop stands on your desk, quickly converting your table into a standing desk.
2) Engage In Sports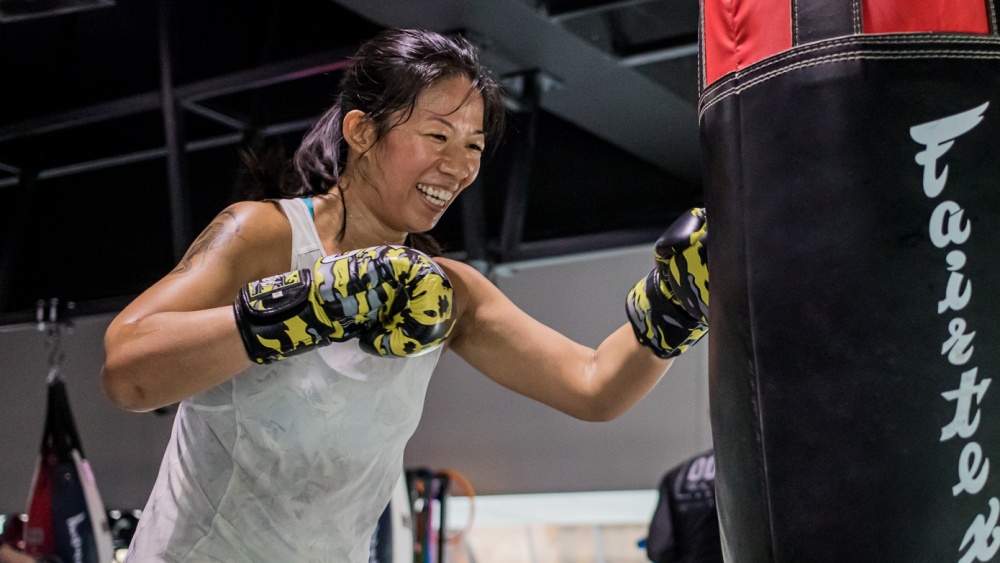 Playing sports is enjoyable for staying fit. It's an excellent way to get some me-time in busy Singapore so you can decompress outside of work! However, choose team-based sports if socialising with like-minded people helps you stay motivated. There are plenty of such sports available in Singapore. Try martial arts for an unconventional activity if you want something that will help you stay fit and develop discipline. Here are some additional benefits of martial arts training, such as Brazilian Jiu-Jitsu, Muay Thai, and Boxing can bring you:
Physical Fitness: Martial arts training involves a combination of cardiovascular exercises, strength training, flexibility, and coordination. This contributes to your overall physical fitness.
Mental Wellness: Martial arts can also positively impact your mental health. It helps in reducing stress, which is common in a new job. The focus and concentration required in martial arts can also translate into improved performance at work.
Find A New Community: Joining a martial arts class is a great way to meet new people and become part of a community. This can be especially helpful if you've moved to a new city for your job.
Time Management: Look for a studio with multiple locations and flexible schedules, such as Evolve MMA Singapore. The best mixed martial arts gym in Singapore, Evolve has sessions during early mornings or late evenings, making it easier for working professionals to attend.
3) Plan Your Meals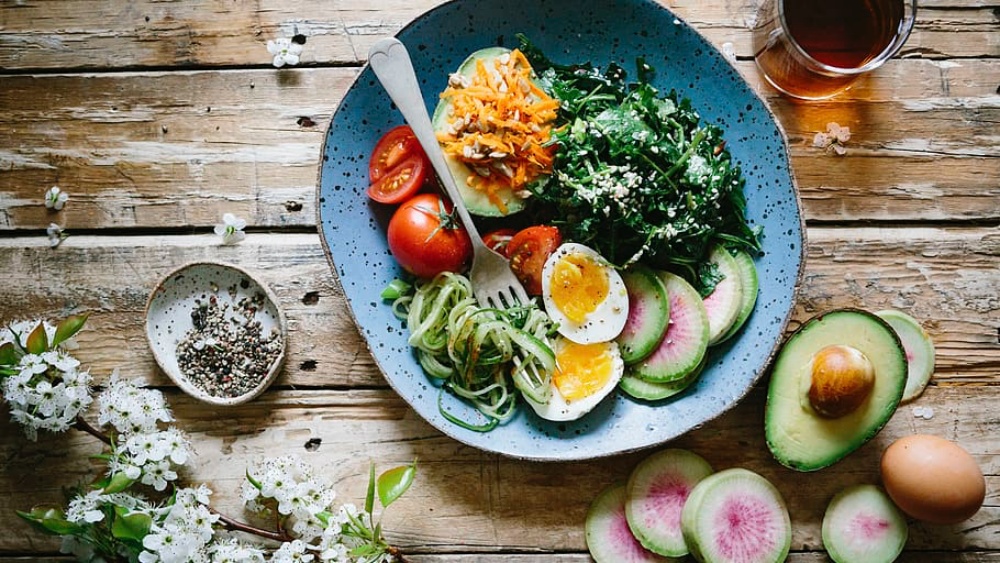 Office life can sometimes be hectic, and you might find yourself reaching for the convenient option, which may not be the healthiest. Here are some tips to help you stay fit:
Pack Your Lunch: Preparing and packing your lunch can save money and ensure you eat healthily. If you don't have time to pack your lunch, consider purchasing lunch bento sets from companies like

AMGD

. The business offers subscription-based packages, so you can get healthy lunch sets delivered.
Healthy Snacking: At your desk, keep healthy snacks like nuts, fruits, or yoghurt. This can help curb indulging in unhealthy options when you're peckish.
Stay Hydrated: Keep a water bottle on your desk and ensure you drink water throughout the day. Sometimes we mistake thirst for hunger.
Balance Fitness And Office Success Today!
Maintaining your fitness while settling into a new office job is manageable. By moving around throughout the day, engaging in sports and martial arts, and eating well, you can keep yourself healthy and ready to take on the challenges of your new position.
Ready to take the next step in your fitness journey? If you're in Singapore, make sure to check out Evolve MMA. With world-class facilities and a wide range of martial arts classes, it's the perfect place to kickstart or continue your fitness journey. Don't let your office job keep you from staying fit. Take control of your health and join the Evolve MMA family today. Visit Evolve MMA and unleash your potential!
Book your complimentary trial class with our World Champions below!
If you have any other questions regarding Evolve MMA and the programs we offer, you can get in touch with our membership executives at the following locations:
Evolve MMA (Far East Square)
26 China Street
Far East Square #01-01
Singapore 049568
Phone: (65) 6536 4525
Evolve MMA (Orchard Central)
181 Orchard Road
#06-01 Orchard Central
Singapore 238896
Phone: (65) 6536 4556
Evolve MMA (KINEX)
11 Tanjong Katong Road
#02-52 KINEX
Singapore 437157
Phone: (65) 6288 2293
Evolve MMA (Clarke Quay Central)
6 Eu Tong Sen Street
#04-18 Clarke Quay Central
Singapore 059817
Phone: (65) 6226 2150
Evolve MMA (Star Vista)
1 Vista Exchange Green
#02-26A The Star Vista
Singapore 138617
Phone: (65) 6539 9590