Martial arts is one of the best ways to help your child improve their memory retention. Children, both young and old, love to engage in sports and activities that are fun, playful, and challenging. Providing a sport that both help improve memory retention, while also meeting your child's need for playful athletics will ensure that your child reaps the benefits of the sport without even realizing it. Martial arts offers an incredibly fun and rewarding way to passively build your child's memory retention.
Here are three ways your child will build their memory retention just by jumping into martial arts.
1) Physical Memory Retention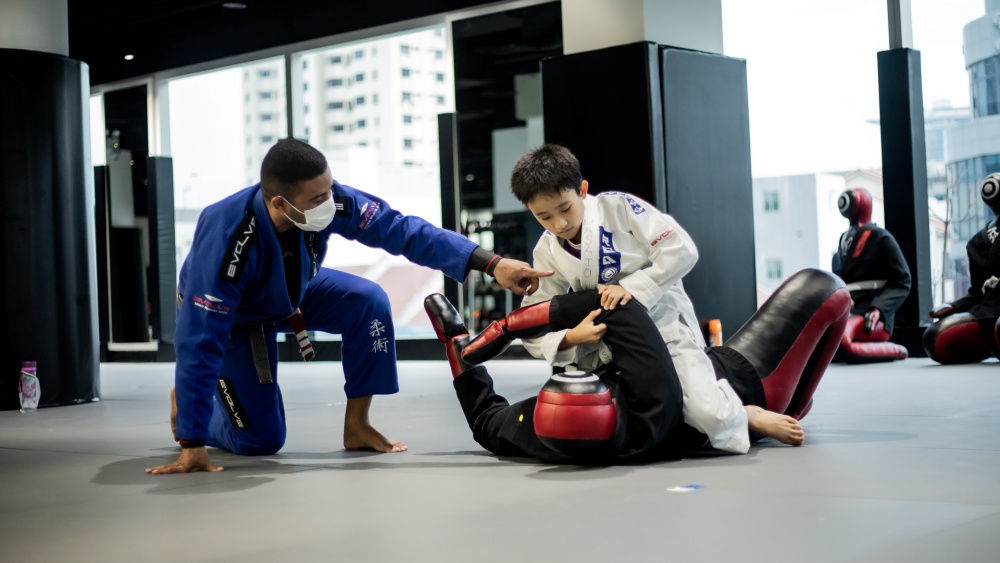 Martial arts is a full-body activity. Your child will be working on both gross and fine motor skills as they develop their new skills. Your child will be working on everything from how their hands move, to where their feet step, or where their head should move. These movements will not come naturally at first and require a great deal of practice. Ultimately, they will build their memory retention as they build their muscle memory for each of these movements that they learn.
As they practice, your child will begin to recall their various movements and the goal of their movements. They will begin to be able to remember key details of each movement and will be able to correct themselves when a coach is not present. Eventually, the movements will become second nature to them, requiring little thought as they move their body based on pure physical memory retention.
Fine motor skills will also be worked into their physical muscle memory. As they learn to position their hands and fingers to avoid injury, they will initially have to work to remember each small detail. Over time, these fine motor movements will lock in as permanent muscle memory retention.
Martial arts is a key component for helping your child learn to master memory retention over their own body movements. It will enhance their ability to both learn and retain their knowledge of both gross and fine motor skills, making it an excellent sport for creating new physical memory retention.
2) Artistic Memory Retention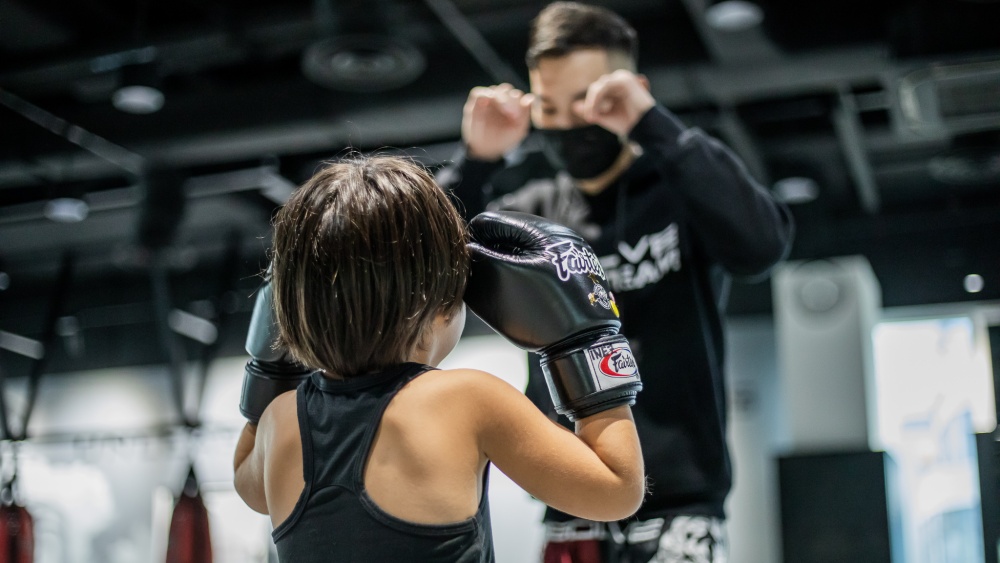 Martial arts is not just a physical sport. It's also an art. In terms of the artistic side of martial arts, there is a lot of creativity, freedom, and self-expression within the sport. This can sometimes be a challenging aspect for many children as they navigate learning to remember and recall various movements and creating the ability to figure out how they might creatively use their knowledge to express themselves. It becomes the art of having solid memory retention to utilize what they know creatively.
Once the basics are mastered, students are required to begin utilizing their knowledge to create their own game. As students progress, they begin to build a database of knowledge, as well as how they like to use various moves, how various moves work against different opponents, and which moves pair well together.
The artistic aspect of martial arts requires a solid memory and understanding of the basics, and as such, your child will learn the importance of building their memory retention for each and every move, idea, and concept that they learn.
3) Social Memory Retention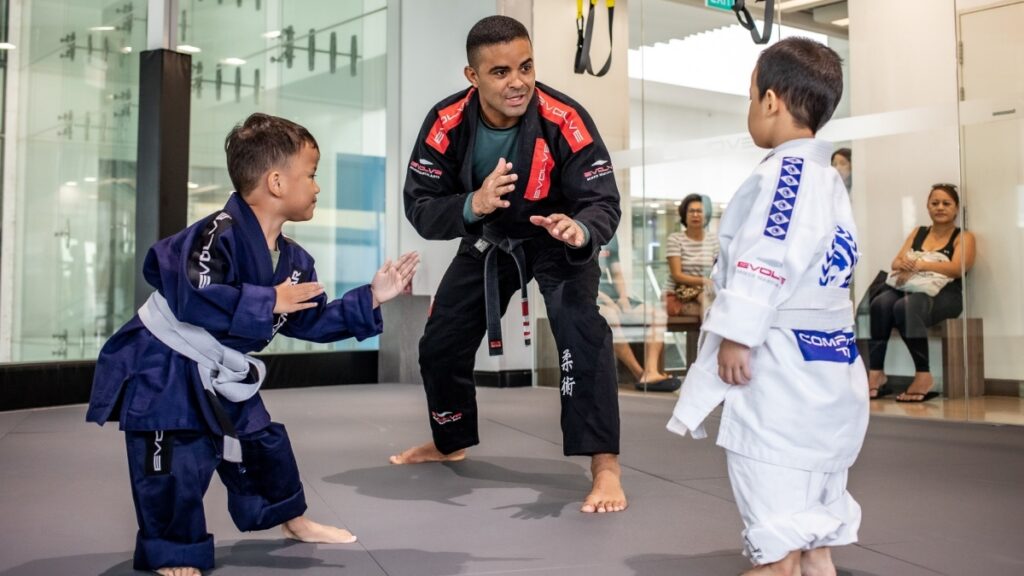 Martial arts offers a wonderful environment in which children will learn about social behaviors and will find positive feedback as they build their memory retention of proper and appropriate social behaviors.
Interactions With Adults: Martial arts will give your child an opportunity to learn how to properly interact with adults. Your child will learn how to show proper respect to their coaches, as well as how to speak to and greet adults in an appropriate way. They will learn how to hold a conversation with their coaches and will grow in their ability to speak to people of all ages. As your child has these interactions, they will be able to learn and store the expectations of their coaches in their memory bank. This ability will enable them to speak with other adults, whether they are coaches, teachers, or the cashier at a grocery store.
Interactions With Kids: In addition to adding proper adult interactions to their memory, they will also be encouraged and grow in their ability to interact with their peers. They will find friendships on the mats and will learn how to work together, keep their partners safe, and keep themselves safe. As they have these experiences and are encouraged by their coaches and teammates, they will be able to commit these interactions to memory for use with other social interactions outside of the gym.
Memory retention is a key component of building good relationships. Martial arts provides a variety of social interactions that require your child to commit them to memory. If your child makes a mistake and hurts their partner while drilling, they must then commit that experience to memory to ensure it doesn't happen again.
Martial arts is a wonderful, positive way to give your child lots of social experience that requires the ability to build their memory retention skills.
Martial Arts Builds Memory Retention
If you find that your child is struggling with memory retention, or even if you just feel that it is a skill that needs more honing, martial arts is an excellent option. It offers a well-rounded approach to learning the importance and usage of memory retention.
By working through physical skills requiring memory retention, your child's entire body will be involved in the memory process. By working with coaches and other students, your child will store in their memory a variety of important social cues and expected ways of interacting with others.
Lastly, by learning to be creative and artistic within the sport, your child will be required to utilize their memory retention to build off of their known skills and understanding to build their own game while sparring.
If you are looking for the perfect sport that offers a wide range of experiences that will build your child's memory retention, martial arts is the very best option. Add in the fact that your child will have fun, get good exercise, and be challenged at the same time, and there is simply no better sport for building both physically and mentally strong kids.
Book your complimentary trial class with our World Champions below!
If you have any other questions regarding Evolve MMA and the programs we offer, you can get in touch with our membership executives at the following locations:
Evolve MMA (Far East Square)
26 China Street
Far East Square #01-01
Singapore 049568
Phone: (65) 6536 4525
Evolve MMA (Orchard Central)
181 Orchard Road
#06-01 Orchard Central
Singapore 238896
Phone: (65) 6536 4556
Evolve MMA (KINEX)
11 Tanjong Katong Road
#02-52 KINEX
Singapore 437157
Phone: (65) 6288 2293
Evolve MMA (Clarke Quay Central)
6 Eu Tong Sen Street
#04-18 Clarke Quay Central
Singapore 059817
Phone: (65) 6226 2150
Evolve MMA (Star Vista)
1 Vista Exchange Green
#02-26A The Star Vista
Singapore 138617
Phone: (65) 6539 9590