This month, we are humbled to include Professor Gamal Hassan El Amin, Head of the BJJ Instructor Team at Evolve MMA, into the ranks of #WarriorsOfEvolve.
As a child, Gamal had no aspirations of becoming a BJJ champion. Martial arts remained firmly within the confines of boxing matches and action movies he watched with his father. Gamal eventually became a lawyer in Brazil.
But donning a gi and training in BJJ was "far more pleasurable", to quote Gamal, and he leapt into the world of BJJ head-first. Gamal eventually became a Brazilian Nationals Champion and has since accumulated 15 years of experience in the gentle art.
Gamal takes a philosophical approach when he speaks of BJJ and of being a fighter. A fighter is someone who chooses to be truthful to oneself and elects for complete honesty over even the thinnest veil of pretense. In his view, the nature of the fighter is to reside within chaos, where they seek to express themselves in the most primitive manner possible. Such a fighter thus only exudes purity and freedom.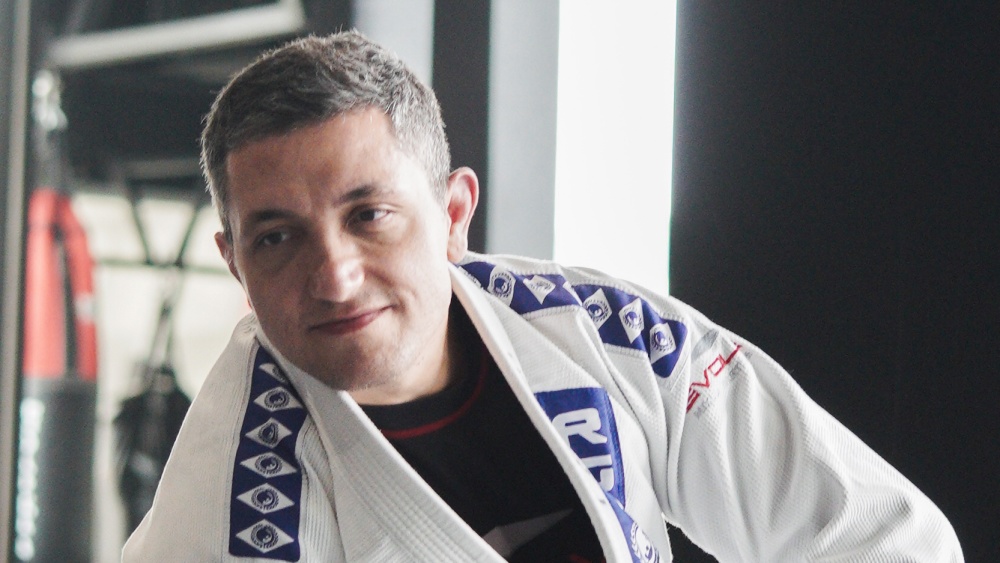 The highly respected BJJ instructor looks up to Malcolm X, an American Muslim minister and civil rights activist, and José "Pepe" Mujica, an Uruguayan politician and former revolutionary who was the 40th President of Uruguay. Both men fought for the betterment of others relentlessly – Malcolm X was assassinated in his pursuit of civil rights, while Mujica is known for his criticism of the pursuit of material possessions, and for addressing social and economic injustice in his policies.
At this point in his life, Gamal is motivated to simply learn – and not only about BJJ. He is seeking to understand what this world really is and is keeping his mind open to what he can accomplish within his lifetime. When asked what his favorite BJJ submission was, Gamal said he only seeks complete dominance over his opponent. Nonetheless, he mentions the cross collar choke from mount and the omoplata as some of his favored moves.
#WarriorsOfEvolve come in all flavors: whether you see martial arts as a way to stay fit or are fascinated by its philosophical aspects, all you need is to seek to unleash your greatness.
Book your complimentary trial class with our World Champions below!
If you have any other questions regarding Evolve MMA and the programs we offer, you can get in touch with our membership executives at the following locations:
Evolve MMA (Far East Square)
26 China Street
Far East Square #01-01
Singapore 049568
Phone: (65) 6536 4525
Evolve MMA (Orchard Central)
181 Orchard Road
#06-01 Orchard Central
Singapore 238896
Phone: (65) 6536 4556
Evolve MMA (KINEX)
11 Tanjong Katong Road
#02-52 KINEX
Singapore 437157
Phone: (65) 6288 2293
Evolve MMA (Clarke Quay Central)
6 Eu Tong Sen Street
#04-18 Clarke Quay Central
Singapore 059817
Phone: (65) 6226 2150
Evolve MMA (Star Vista)
1 Vista Exchange Green
#02-26A The Star Vista
Singapore 138617
Phone: (65) 6539 9590