Knockouts in boxing can be spectacular. It's what fans come to fights for. In this sport, anything can happen in the ring. All it takes is one well-placed shot landing right on target for one guy's lights to go completely out.
There's just something about that rare one-punch knockout that gets fans so excited at the possibilities. The action could be intense for moments, and in one fell swoop, in an instant, any given fight could end dramatically.
Throughout the course of boxing's glorious history, there have been many amazing one-punch knockouts, performances that have seen fans on the edge of their seats and on their feet in applause. That's why they say never to blink in an all-action bout, because you can never tell when it's going to end. And it can end quickly.
We've come up with a short list of boxing's one-punch wonders. Let's appreciate some of these incredible fistic masterpieces, in no particular order. Today, Evolve Daily shares the five most devastating one-punch knockouts in boxing history.
1) Antonio Tarver Shocks Roy Jones Jr. in Round 2
For years, the great Roy Jones Jr., once considered pound-for-pound the best fighter in the world, was absolutely unbeatable. He would parade himself down the ramp with a mic in hand, rapping his way to the ring, finish his opponent within the distance, and then rap his way back to the dressing room.
It was virtually inconceivable that he could lose, let alone get knocked out. Jones had no equal in the ring, until "The Magic Man" came along.
Jones had beaten Antonio Tarver just the fight before and was feeling pretty confident in the rematch. At the Mandalay Bay Resort & Casino in Las Vegas in 2004, Jones was dealt the first legitimate loss in his entire career.
Tarver delivered an epic left hook that separated Jones from his senses, and his career was never the same.
2) Juan Manuel Marquez Lays Manny Pacquiao Out in Round 6
The Manny Pacquiao – Juan Manuel Marquez showdowns will forever live on in boxing history as its most competitive rivalry ever.
The pair first met in 2004, when they fought to a draw — this after Pacquiao knocked Marquez down three times in the first round alone. The rematch four years later saw Pacquiao edge Marquez out via split decision on the strength of a 3rd round knockdown. The third bout was again three years in the making, and Pacquiao had taken it by majority decision.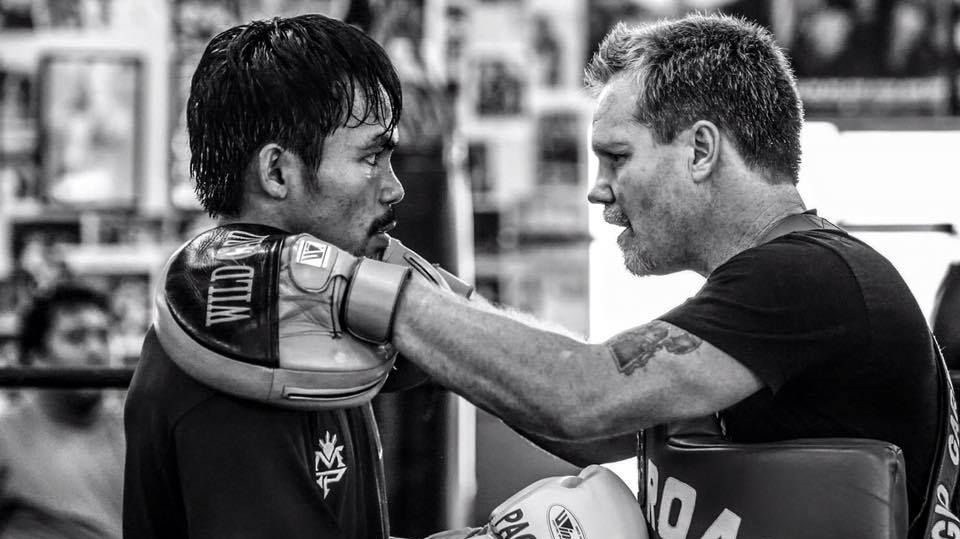 After three close contests, the fans still wanted more. Pacquiao, to his credit, didn't have to take Marquez on for the fourth bout, having already beaten the Mexican warrior twice. But the Filipino firebrand was always willing to give fans what they wanted. This time, however, it proved to be a mistake.
Marquez came prepared, and noticeably more muscular and powerful, ready to deliver a counter right hand he had been practicing since they first fought all those years ago. Towards the end of the 6th round, Marquez laid Pacquiao out with a straight right he never saw coming.
3) Sergio Martinez Turns the Lights Out on Paul Williams in 2 Rounds
No one in boxing's middleweight division wanted to fight Paul Williams. "The Punisher" was tall and lanky and had the skills to take advantage of his god-given physical strengths. He was a nightmare in the ring, and very few would step up for the challenge.
Argentina's Sergio "Maravilla" Martinez was however cut from a different cloth. Although Martinez's style was definitely unique, the way he moved around the ring, even the way he threw his combinations. It was certainly awkward, to say the least. As a result, Martinez fought in a way that was highly-volatile and unpredictable.
This set Williams into a bit of a daze in their bout in 2010, which was for the WBC World Middleweight Title. No one gave Martinez a chance, as the taller Williams had only suffered one defeat in his career heading into this matchup.
In the second round, Martinez strafed Williams with a no-look left hook that landed right on the button, face-planting "The Punisher".
4) Nonito Donaire Blasts Vic Darchinyan in 5
Armenia's Vic "The Raging Bull" Darchinyan was a feared puncher in the bantamweight division. He always put the entire weight of his body behind his punches, without fear of getting caught with counters, and almost always, he came out with some of the most beautiful knockouts.
No one had even heard of Nonito Donaire prior to this fight, at least, not among the casual boxing fans. Donaire was virtually unknown, but his performance in this fight put him on a path to superstardom.
Wanting to avenge his brother Glenn's loss to Darchinyan the previous year, Donaire faced Darchinyan in July 2007 and introduced the world to his vaunted left hook. After a competitive first few rounds, Donaire uncorked a picture-perfect left hook that clipped Darchinyan right on the chin.
"The Raging Bull" went down, eyes glazed over. The warrior in him tried his hardest to get back to his feet, and he almost did, before stumbling through the ropes. The referee didn't need to count him out, and the fight was immediately stopped.
5) Manny Pacquiao Destroys Ricky Hatton in 2 Rounds
For the majority of his career, boxing's only eight-division world champion Manny "Pacman" Pacquiao has been known as a finisher. Battling legends such as Marco Antonio Barrera, Erik Morales, and Juan Manuel Marquez brandished him as "The Mexicutioner" and a bonafide knockout artist.
But it wasn't until Pacquiao moved up in weight when his star truly began to shine. Fresh off his historic victory over welterweight Oscar Dela Hoya, Pacquiao went back down to junior welterweight to fight the best boxer in that division at the time — Britain's Ricky "Hitman" Hatton.
Hatton was known for his incredible toughness, rock hard chin, and brawling style. Hatton's game plan was to overpower Pacquiao, bully him into submission, believing he was the bigger and stronger man. Instead, the strategy backfired when Hatton quickly realized this was not the case.
Pacquiao came into the contest not only stronger and more powerful, but also decidedly much faster. The Filipino utilized his speed to run circles around Hatton, knocking him down twice in the first round alone. In the second round, Pacquiao unloaded a hellacious check left hook that exploded on Hatton's chin, leaving the Brit instantly unconscious in the center of the ring.
If you found this article interesting, here are some others that you may enjoy:
5 Of Manny Pacquiao's Signature Boxing Techniques You Can Add To Your Game
The Science Of Body Punching In Boxing: Tips And Techniques
Boxing World Champion Drian Francisco Shares His Training Philosophy