Rickson Gracie is widely regarded as the greatest Brazilian Jiu-Jitsu (BJJ) practitioner of all time. The 9th-degree red belt (the highest level attainable) is simply the epitome of the word icon. But why? What stands the son of Grand Master Helio Gracie in such good stead?
Sure, Rickson earned his black belt at just 18 years of age and changed the face of BJJ forever. He has an undefeated MMA record, and his life was largely dedicated to martial arts. Pretty much everything the great man touched turned to gold, and he was nothing short of a tactical genius when it comes to his submissions.
The art he refined throughout his long and exciting career has bestowed something of a legend on Rickson Gracie. Today, we will take a closer look behind the mystical master of BJJ.
Early Life
Rickson Gracie was born on November 20, 1958, in Rio de Janeiro, Brazil. The third oldest of nine sons by the legendary Helio Gracie, Rickson was quickly ushered into Gracie Jiu-Jitsu training from a very young age. There was never any doubt that he would walk in the footsteps of the famous elders of the Gracie clan.
This famous fighting family were the pioneers behind BJJ, also known as Gracie Jiu-Jitsu, so this was the legacy Rickson was to inherit and defend throughout his life. He showed great promise from an early age, and this wasn't lost on his father, who helped mold the young fighter into the family's next representative.
As mentioned earlier, Rickson gained his black belt at 18 years old. He had developed a wealth of experience from years of training with his famous father and many siblings, going on to fight locally in various competitions and seeing off many challenges from the Luta Livre clan alongside an array of foreign competitors.
Early Career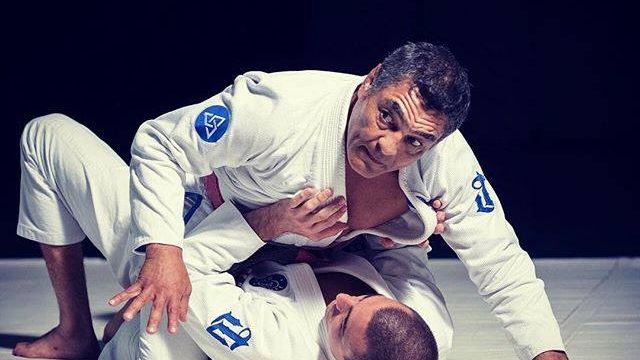 Rickson had his first official success against Brazilian Vale Tudo legend Casemiro Nascimento Martins, aka "Zulu King". Rickson was only 18 years old, and he was over 20 pounds lighter than his highly respected opponent. Nonetheless, the young Gracie managed to lock in a rear-naked choke and take the win which garnered National acclamation.
Martins would challenge Rickson to a rematch four years later at the 40,000 seater Maracanãzinho venue. The fight had stirred so much interest that the venue was nearly full to capacity with spectators getting the opportunity to watch Rickson come out on top once again via his sublime rear neck choke.
The two bouts with "Zulu King" were far from the only occasions Rickson would face off against a Vale Tudo figurehead. He famously had a run-in with the specialist Hugo Duarte, the Luta Livre star who had insulted the Gracie family. Rickson forced him to fight on the beach where he grounded and pounded his opponent with slamming shots that overwhelmed Duarte.
The frustrated Duarte cried foul and said somebody had sand kicked into his eyes, demanding a rematch which Rickson accepted. When Duarte was beaten for a second time, it actually sparked a local riot – a strong reflection of the animosity the BJJ and Luta Livre camps held towards each other.
The vendetta between the two factions continued for years as both clans vied for the top spot in the local fighting scene.
Pride And Colosseum
In 1994, Rickson left the feuding behind him as he was invited to participate in an eight-man tournament called Vale Tudo Japan. This proved to be a great way of promoting the Gracie brand of Jiu-Jitsu as he defeated all of the opponents in one night and made a massive impact on Japanese fight fans. Rickson would take the tournament again the following year, beating respected fighters such as pro wrestler Koichiro Kimura and shoot wrestler Yuki Nakai.
Yuki Nakai was the smallest man in the competition, and he had previously sustained an injury to his right eye whilst fighting the Dutchman Gerard Gordeau. Rather than targeting the right eye of his opponent, Rickson used his technical expertise to catch and submit Nakai something which was a great testament to his character.
Rickson knew he could have ended the fight quickly, but he was intelligent enough to gauge the situation and realize he would gain more respect by showcasing his technical superiority rather than attacking his opponent's blatant weak spot. This type of mentality is what set Rickson apart from others as he was always looking to promote his fighting style in the best light possible.
Japanese fighters and pundits were left surprised at Rickson's supremacy in the ring and challenges came in from across the board, one outspoken challenger was the pro wrestler and shoot fighter Nobuhiko Takada.
Exporting BJJ
Rickson had moved to the USA by this stage as he was intent on bringing Gracie Jiu-Jitsu worldwide. One day, there was a knock on Rickson's gym door, and it was none other than the agitated Nobuhiko Takada. Rickson had previously ignored the fighter's challenges in Japan and now the wrestler had brought the challenge to Rickson's doorstep alongside a small film crew.
In line with "The Gracie Challenge," Rickson invited the unannounced Takada into his gym where he is said to have beat down his opponent. The film crew was not allowed to record the one-sided affair – and although it was captured by one of Gracie's students – the tape was never released for public viewing. There is a photo available which was taken immediately after the fight which shows a bloodied and deflated looking Takada.
In 1997, Rickson went on to fight Takada at the Pride 1 competition in front of 47,800 spectators at the Tokyo Dome. Gracie made easy work of his Japanese counterpart and ended the fight with a mean-looking armbar. They met again in Pride 4 with the Japanese wrestler again being outmaneuvered and succumbing to an armbar.
Rickson had gained a huge following in Japan and on May 26th of 2000, many of those fans were tuning in to watch him take on the famous wrestler and mixed martial artist Masaharu Funaki.
Gracie and Funaki were well matched, and at one stage in the fight Masakatsu appeared to have gotten the better of Rickson with a guillotine choke, but Gracie was able to shake it off and take Fanuki to the mat. Rickson eventually smashed the shocked looking Funaki to pieces before he executed a rear-naked choke to defeat the Japanese star.
Tragedy And Retirement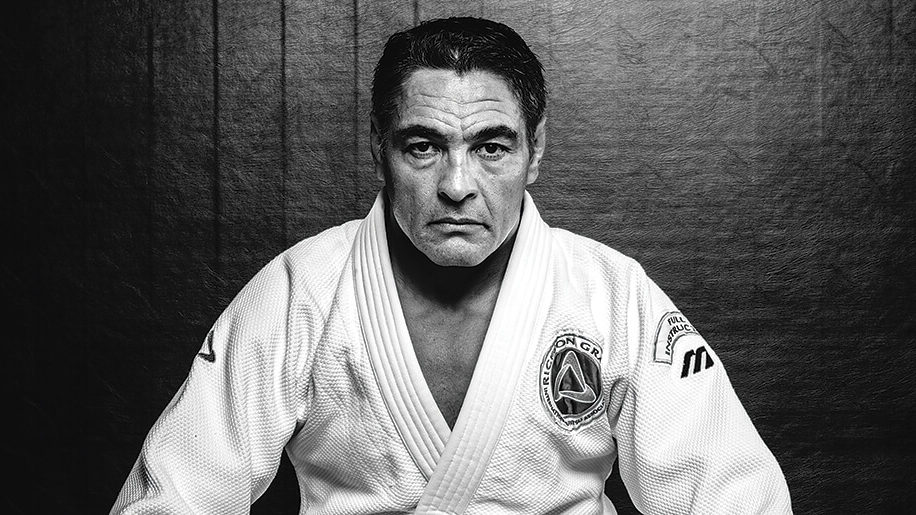 Rickson had beaten many of the top fighters of his time. So, when he declared his interest in fighting world champion Judoka Ogawa Naoya, there was huge interest. Unfortunately, this fight would never reach Colosseum as tragedy struck when Rickson's son Rockson was found dead from a drug overdose in January 2001.
The death devastated Rickson, and he stopped training for almost three years. He has spoken openly about the impact the tragic loss had on his career and that of his family, but ultimately it led to his retirement from fighting. In the years that followed, Rickson traveled and held BJJ seminars. He remains involved with the family legacy albeit from the side-lines, and his career record remains unblemished by defeat with 11 wins and 0 losses.
Rickson was like an anaconda, squeezing the consciousness out of his opponents whilst solidifying his reputation as one of the greats. His career has inspired many young fighters, and he has contributed so much to martial arts as a whole, not just BJJ.
Rickson Gracie is a living legend.
You may also like: