Having a sibling who trains in martial arts with you enriches your journey as a martial artist. You get to share experiences at the gym and enjoy some healthy sibling competition. Your shared passion for martial arts strengthens your sibling bond and improves your relationship in many ways.
This article will explore some benefits of training martial arts with one or more siblings and how it impacts your journey as a martial artist.
Seven Advantages Of Training Martial Arts With A Sibling
Some of the benefits of training martial arts with one or more siblings include:
1) Makes Training More Fun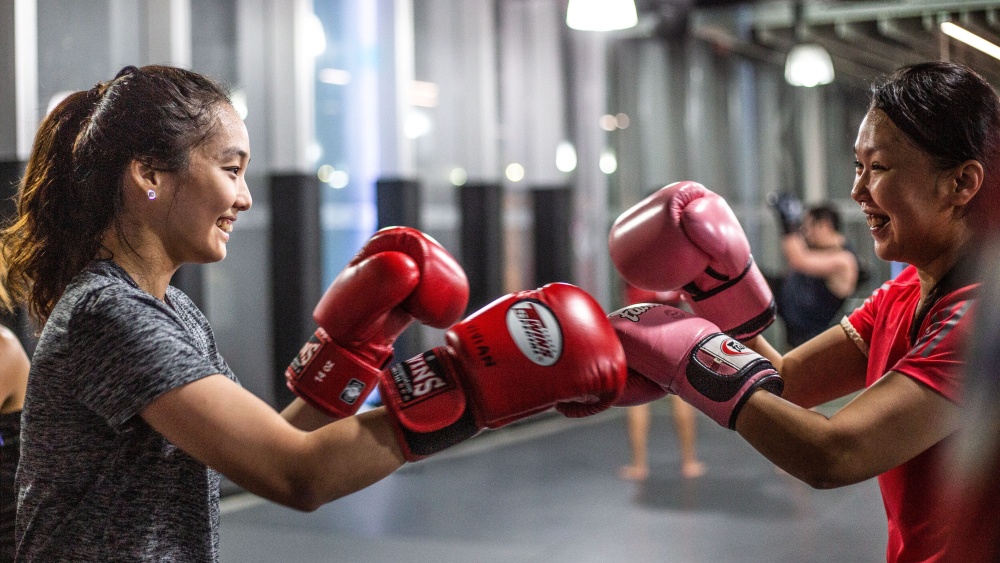 Martial art classes are group activities, so you get to interact with many people during your classes. That can be a bit intimidating when you're the new guy in the gym. Having a sibling walk into the gym with you increases your confidence and makes opening up to your training partners easier.
Training with family members makes the experience more engaging. You get to learn new moves with your sibling and share tips. The fun is amplified when you work toward competitions together and travel to new cities together.
Learning martial arts is a rewarding experience in and of itself, but doing it with someone you're close to makes every aspect of your training that much better. It's easier to feel your dojo is your home when your family members are with you.
2) Strengthen Emotional Bonds
Your emotional bonds with your siblings are strengthened when you learn martial arts together. It's a regular activity you get to do together and provides a fun, positive setting to spend time with each other outside the home. It helps to build stronger bonds, similar to eating dinner as a family.
You and your sibling will absorb the same information when training, and you will share tips. It also creates fun memories both of you can look back upon in the future and laugh over. It also teaches you how to support each other for the rest of your lives.
There's no question about it: you and your sibling will occasionally run into hurdles during your training and help each other to figure out ways to overcome them. You get to learn more about each other's personalities and what type of motivation works for each person.
3) Improves Performance At The Gym
Training in martial arts with a sibling provides wholesome benefits beyond the dojo. You become better at team-oriented activities and acquire positive interpersonal skills with your sibling. This skill will make it easier for you to maintain a relationship with your sibling outside of your family when you're old enough to go out into the world on your own.
The natural desire to perform well when family members are present will make you and your sibling more focused on your training.
You will serve as measuring sticks that both of you can use to evaluate your progress. For instance, if you notice your sibling has mastered more techniques than you did, you'll probably take your training more seriously to catch up with them.
This healthy competition that often exists between siblings will hold you both accountable and keep you committed to your training.
4) Optimizes Your Relationship
Siblings taking on different interests can strain their relationship, especially as they grow older. For example, if one sibling is huge on working out and staying in shape and the other isn't, there are only so many fun things they can do together.
Martial arts classes take you both on a life-long journey, so you get to grow together instead of growing apart.
Your training will take you both into the best shape of your lives and might open up more fun activities like rock climbing.
5) Gives You Both Positive Skills That Carry Over Into Other Aspects Of Life
Learning martial arts isn't just about learning fighting techniques or getting into the best shape of your life. It is a process that takes you on a self-discovery journey and helps you find your inner warrior. Some of the benefits you and your sibling get to enjoy as you train in martial arts include:
Growing with your sibling as you become better versions of yourself strengthens your relationship and gives you memories you'll be discussing for decades. Instead of developing these skills independently, you get to build them with your sibling.
6) Provides Stress Relief
Children and adults can be stressed by school and work activities, respectively. Many people often overlook the reality that children can be as stressed as adults. Many children with behavioral issues act the way they do because they feel overwhelmed with stress and don't have any proper mediums to channel it. Feeling stressed puts your relationships with anyone, including your sibling, at risk. It's hard to interact positively with anyone when you feel stressed out.
Martial arts classes serve as destructive therapy that allows you and your sibling to unleash your frustration and stress on inanimate objects like focus mitts and heavy bags. Proper stress management is key to building or maintaining relationships; you learn better ways to control your emotions.
7) It Makes It Easier To Set Goals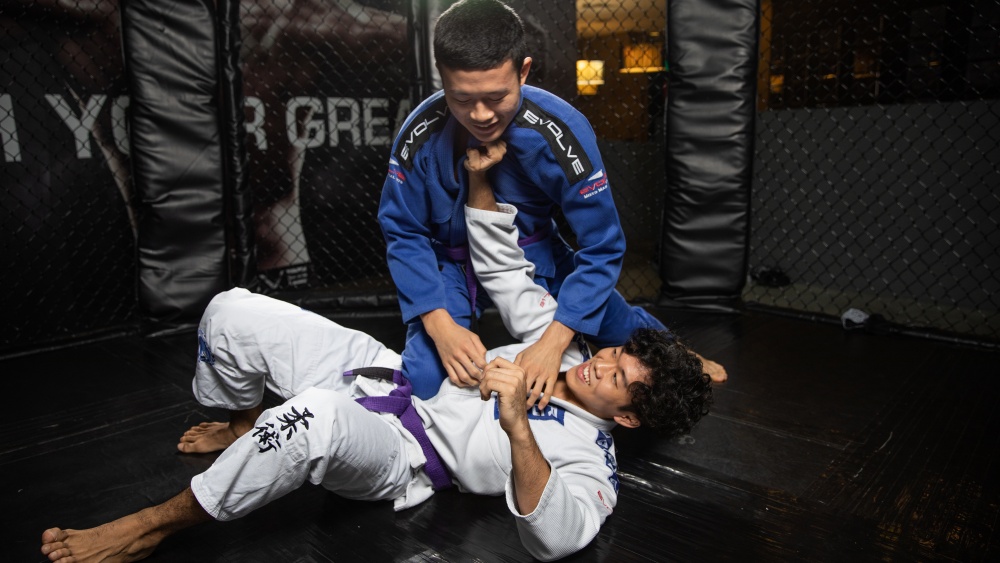 Goal setting is a lot easier when you train with your sibling. You naturally want to progress at the same rate if you start training at the same time, which naturally sets goals for you. For example, you probably won't want to be lower ranked than your sibling for too long if they get promoted to the next rank before you. You'd naturally want to keep up with your sibling, even if that means working harder in the gym.
Give Martial Arts Classes A Try
Wondering what training with your sibling would be like? Bring your sibling to one of Evolve MMA's complementary introductory classes and see what training with world champions is like.
Book your complimentary trial class with our World Champions below!
If you have any other questions regarding Evolve MMA and the programs we offer, you can get in touch with our membership executives at the following locations:
Evolve MMA (Far East Square)
26 China Street
Far East Square #01-01
Singapore 049568
Phone: (65) 6536 4525
Evolve MMA (Orchard Central)
181 Orchard Road
#06-01 Orchard Central
Singapore 238896
Phone: (65) 6536 4556
Evolve MMA (KINEX)
11 Tanjong Katong Road
#02-52 KINEX
Singapore 437157
Phone: (65) 6288 2293
Evolve MMA (Clarke Quay Central)
6 Eu Tong Sen Street
#04-18 Clarke Quay Central
Singapore 059817
Phone: (65) 6226 2150
Evolve MMA (Star Vista)
1 Vista Exchange Green
#02-26A The Star Vista
Singapore 138617
Phone: (65) 6539 9590