The holidays are fast approaching, and everybody knows it's the perfect time to get together with family and friends to enjoy a nice meal — well, multiple meals over the course of a couple of months.
Some individuals are able to focus on their health and wellness throughout these times, but others who aren't as strong in the self-control department fall prey to the urges of tasty food and childhood memories. Not surprisingly, most people put on weight during the holidays due to overindulgence.
Fortunately, there is a way to prepare yourself physically and mentally for the holidays, and set yourself up for success no matter what tasty temptations come flying your way. Through a martial arts class, practitioners gain a sense of self-control, incredible discipline, and a newfound dedication to living a healthy life.
The holidays are everyone's favorite time of the year. It's when people can eat and be merry. This year, however, try something a little different. Put your health and wellness first, and you'll find that you can enjoy the holidays better when you are prepared for it.
Today, Evolve Daily shares four ways martial arts helps you get ready for the holidays.
1) Get In Prime Shape Just Before Holiday Season Hits
It should be no secret by now that martial arts has gained immense popularity over the years due to its ability to quickly get practitioners in the best shape of their lives. Now, more importantly than any other time, is the best opportunity to get in shape. Just before the holiday season hits, you'll want to be in prime condition.
The better conditioned you are physically, the more fun you'll have indulging in life's goodness later on. Think of it like you're preparing yourself to run a triathlon, but in reality, you're really preparing yourself for a marathon of social engagements.
Hit the martial arts gym, where you will experience the most intense full-body workout possible. Burn up to 1,000 calories per hour in a rigorous Muay Thai class, increase your flexibility and technical grappling knowledge in a BJJ class, and improve your cardiovascular strength and endurance with the intense anaerobic pace of a boxing class.
Whatever martial art you choose, you will surely be in prime physical condition in no time. Being in tremendous physical shape is step number one in preparing yourself for the holiday season.
2) Gain A New Hobby For The Rest Of Your Life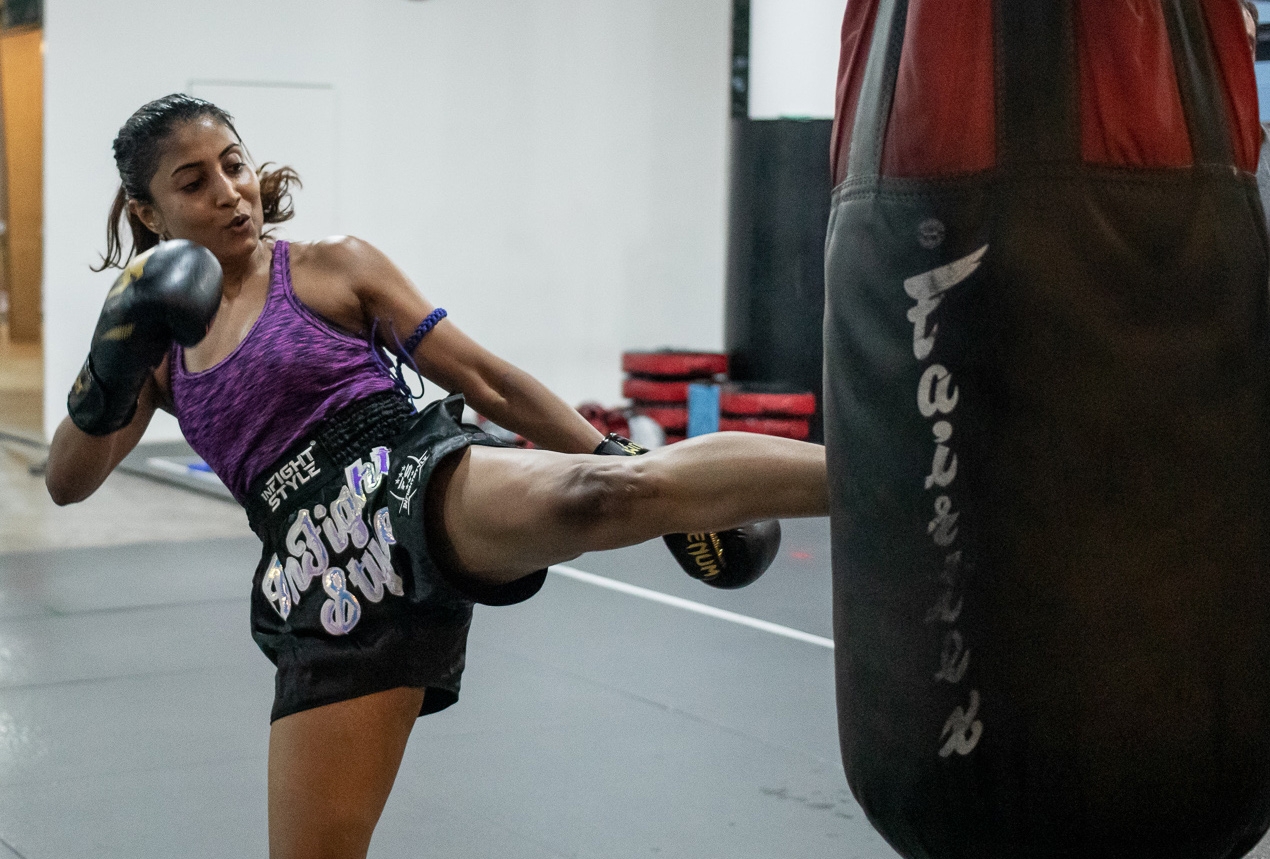 While almost everyone gives gifts in some form or another during the holiday season, the best gift to give is to yourself. After all, love yourself first is what they all say. By treating yourself to martial arts training, you're not only focusing on your own well-being, you're also giving yourself a fun new hobby you can enjoy for the rest of your life.
The journey of a martial artist is a special and sacred one. By constantly looking to improve yourself at least 1% each day, you are making the conscious effort to move and progress forward. Each day is a step forward, not backward, and as a martial artist, it is important to recognize this.
Furthermore, becoming a martial artist will engross you in the science and technical aspect of various combat disciplines. It's an exciting and refreshing new educational journey to embark on, to say the least. Become a martial artist for the rest of your life, and there is no better time to start than now.
By the time the holiday season rolls in, you'll be a full-fledged martial artist, ready to tackle any obstacles to your health and fitness along the way.
3) Serve As An Inspiration For Others To Do The Same
One of the goals of martial arts, and the upcoming holiday season, is to give a gift to someone else — your loved ones, your friends, and your family. Make that gift the gift of inspiration. Aim to inspire with your progression as a martial artist.
As a martial artist, every aspect of your life will experience improvement through various benefits. Physically, you'll look and feel in the best shape of your life. Shave inches off your waistline. Drop the numbers on the weighing scale with ease. Lean out and gain muscle while burning unwanted fat.
More than just the physical, experience a clearer, more capable mind, too. Enhance your focus, gain mental equilibrium, improve your balance — these are all key benefits that you will have when you begin training in martial arts.
Of course, as you improve as an individual, you will no doubt serve as an inspiration for others. As you lead by example, you share your experience in martial arts with those closest to you — your friends, your family members.
Remember, martial arts is better experienced with the people you care about. So give everyone the gift of martial arts this holiday season.
4) Learn To Make Better, Healthier Decisions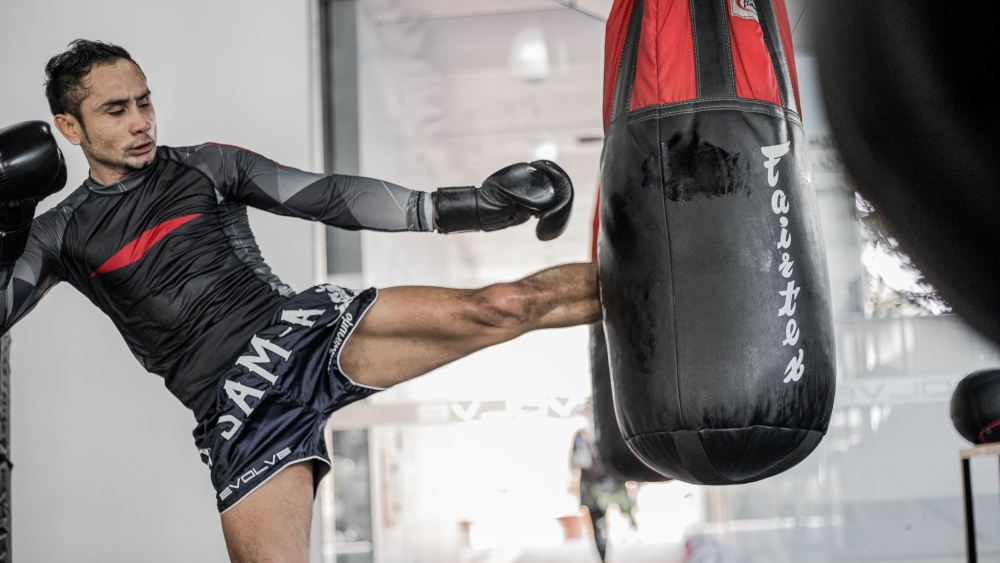 Last but certainly not the least, martial arts will help you make better, healthier decisions in your life. Martial arts is a unique approach to health and wellness because it involves improving every aspect of your life. More than just physical benefits, martial arts convinces you to take a step back and reevaluate your lifestyle.
Due to the physical and mental requirements of training, you'll find yourself making many key adjustments when it comes to how you conduct yourself on a daily basis. You'll make the conscious decision to place your health first, like choosing to get more rest and sleep, for example, instead of bingeing on a night out.
You'll make better, healthier food choices, opting for clean fuel for your body, rather than harmful processed foods and unhealthy fast food. You'll choose to hit the gym instead of lounging on the couch all day. These are just some of the decisions you'll soon find yourself making.
Martial arts will impact your life in more ways than one. Start building good habits through martial arts training, especially before this holiday season. By the time the year comes to a close, you'll be a much better person overall due to your experience in martial arts.
If you're looking to get ready for the holidays the right way, give martial arts a go!
You may also like:
7 Fun Things To Do With Your Date on Valentine's Day in Singapore
Book your complimentary trial class with our World Champions below!
If you have any other questions regarding Evolve MMA and the programs we offer, you can get in touch with our membership executives at the following locations:
Evolve MMA (Far East Square)
26 China Street
Far East Square #01-01
Singapore 049568
Phone: (65) 6536 4525
Evolve MMA (Orchard Central)
181 Orchard Road
#06-01 Orchard Central
Singapore 238896
Phone: (65) 6536 4556
Evolve MMA (KINEX)
11 Tanjong Katong Road
#02-52 KINEX
Singapore 437157
Phone: (65) 6288 2293
Evolve MMA (Clarke Quay Central)
6 Eu Tong Sen Street
#04-18 Clarke Quay Central
Singapore 059817
Phone: (65) 6226 2150
Evolve MMA (Star Vista)
1 Vista Exchange Green
#02-26A The Star Vista
Singapore 138617
Phone: (65) 6539 9590