Strength is a virtue that keeps on giving, and this month's #WarriorsOfEvolve has that in spades. 33-year-old teacher Ms Hemma Balakrishnan finds her strength and motivation by being there for her family, friends and students. But Hemma understands that these will wax and wane with time, so she has an additional fount from which she draws her strength from: allowing others to help her when required. These relationships form the foundation of Hemma's resilience. Though she describes herself as stubborn, she recognizes that her stubbornness is the prelude to being tenacious and resilient. Hemma's tenacity was evident as a child, but in a girl, tenacity is sometimes misinterpreted and viewed unflatteringly.
Hemma did not let this get her down – in fact, when Hemma was diagnosed with an eye condition that hampers her ability to gauge distance and depth, she started to pursue skills that required those exact skills, such as martial arts. Her journey began with boxing, WarriorFit and BJJ 2.5 years ago, and Hemma is still going strong. It is her strength that led her to clinch the Platinum prize in our Unleash Your Greatness campaign. Hemma remains inspired by her mother who embraces uncertainty no matter the situation. Her mother is her first friend and biggest cheerleader, and Hemma works hard to be the person her mother is daily.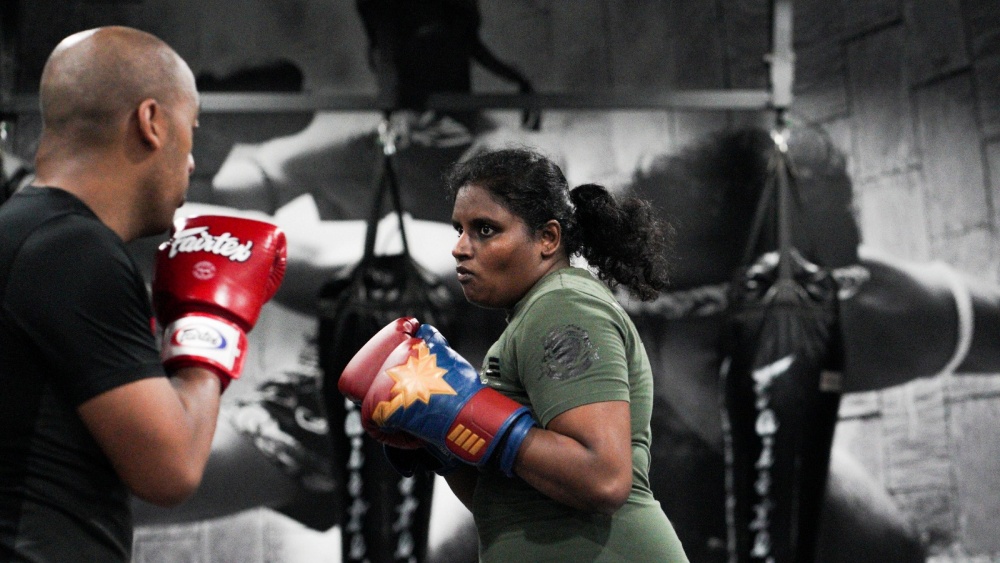 As a linguist, Hemma is fascinated by the link between language and culture, particularly words from other languages that capture emotions and ideas not present in English, such as "gigil", a Filipino word that describes the urge to pinch or squeeze something that is unbearably cute. These days, Hemma is still working on not doubting herself on the mats. She hopes to eventually accept that she is able to execute moves not because she "got lucky" but because she has worked hard at it and is now able to achieve those moves.
Whether on or off the mats, strength is always going to come in handy. But that strength needs to be worked on, and sometimes the journey is tough. Hemma, we are proud of what you have achieved – continue unleashing your greatness as #WarriorsOfEvolve!
Book your complimentary trial class with our World Champions below!
If you have any other questions regarding Evolve MMA and the programs we offer, you can get in touch with our membership executives at the following locations:
Evolve MMA (Far East Square)
26 China Street
Far East Square #01-01
Singapore 049568
Phone: (65) 6536 4525
Evolve MMA (Orchard Central)
181 Orchard Road
#06-01 Orchard Central
Singapore 238896
Phone: (65) 6536 4556
Evolve MMA (KINEX)
11 Tanjong Katong Road
#02-52 KINEX
Singapore 437157
Phone: (65) 6288 2293
Evolve MMA (Clarke Quay Central)
6 Eu Tong Sen Street
#04-18 Clarke Quay Central
Singapore 059817
Phone: (65) 6226 2150
Evolve MMA (Star Vista)
1 Vista Exchange Green
#02-26A The Star Vista
Singapore 138617
Phone: (65) 6539 9590