Mixed martial arts (MMA) combines techniques from all combat styles to create a complete fighting system. It's the closest thing to an actual fight since the rules are limited. Many would argue this makes mixed martial arts the best self-defense system.
It is hard to argue against that assessment. An experienced mixed martial artist is comfortable anywhere a fight goes. They can fight on the ground, in the clinch, and standing up. They understand submissions and can defend against and execute them.
An untrained person has little chance against a mixed martial artist, and the same goes for people with street fighting experience. Arguably the most famous street fighter of our time, the late Kimbo Slice, learned that lesson the hard way when he crossed over from street brawls to MMA. While Kimbo's boxing was pretty good by MMA standards, he often struggled to deal with the kicks and grappling of his opponents inside the cage.
Fundamentals of MMA
Hoping to become a competent mixed martial artist? Here are some of the fundamental concepts you should understand as you start training:
1) Cardio Is King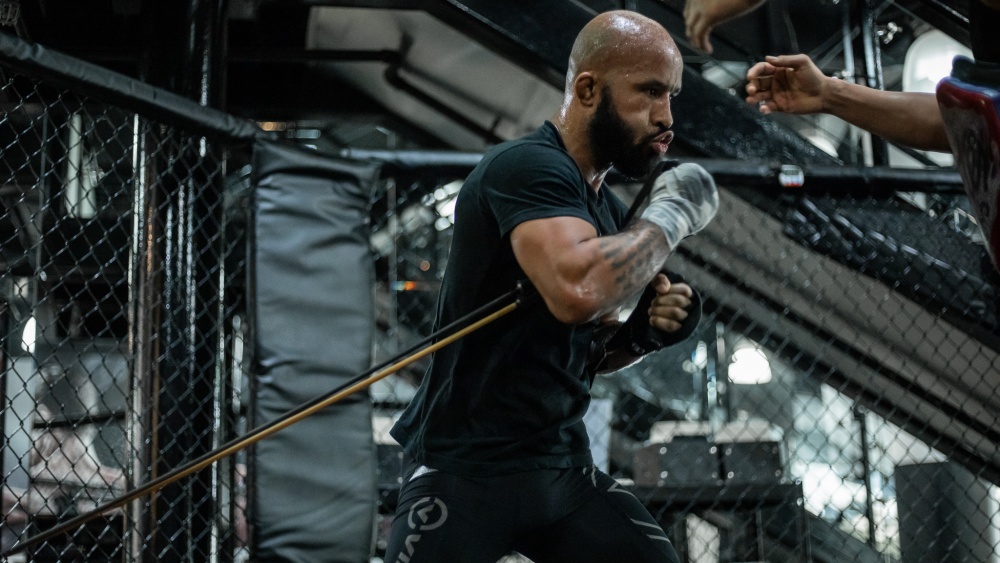 Cardiovascular endurance is one of the most significant factors that decide who succeeds as a mixed martial artist. Nowadays, most mixed martial arts fights comprise three five-minute rounds, while championship bouts are typically five five-minute rounds.
Your cardiovascular endurance is what allows you to continue to compete at a high level when fatigue starts to creep in. Some of the most successful mixed martial artists are known for their incredible cardio. For example, ONE Championship's Demetrious "Mighty Mouse" Johnson from the EVOLVE Fight Team is known for his unbreakable cardio. He's one of those guys you never see show signs of fatigue regardless of the pace he's fighting at.
The same goes for all the other legends of the sport. None of these people are ever described as having weak cardio. Former UFC featherweight and lightweight champion, Conor McGregor, is a rare exception to this rule, and he has paid a considerable price for his limited cardio.
McGregor gassed out during his first fight against Nate Diaz, giving the latter his neck as he looked for a way out. He did the same during his super fight against Khabib Nurmagomedov, tapping out to a rear-naked choke in the fourth round, mainly due to being fatigued.
The first thing that goes out of the window when you get tired is your technique. Instead of executing your moves correctly, you start looking for ways to conserve energy. We've all seen heavyweight fights where the fighters throw only arm punches with no rotation in their hips simply because they are tired.
That's not all you lose when you become tired during a fight. Your willingness to fight also goes out the window.
Your Start To Forget About How Important Winning Is And Start Justifying Why Losing Isn't So Bad.
Fighters often check out of a fight before the referee calls it, and a trained eye can spot it.
It can be a look in their eye or a reluctance to engage. The fighter checks out mentally and stops fighting to win.
Making cardio work a considerable part of your training will pay dividends if you compete as a mixed martial artist. It allows you to push a pace that eventually breaks your opponent's will to fight. Having great cardio gives you an even bigger edge in self-defense situations. The average untrained person can't go more than 60 seconds fighting at a decent pace before getting tired. A mixed martial artist should be able to fight for at least five minutes without getting tired.
2) Have A Strong Base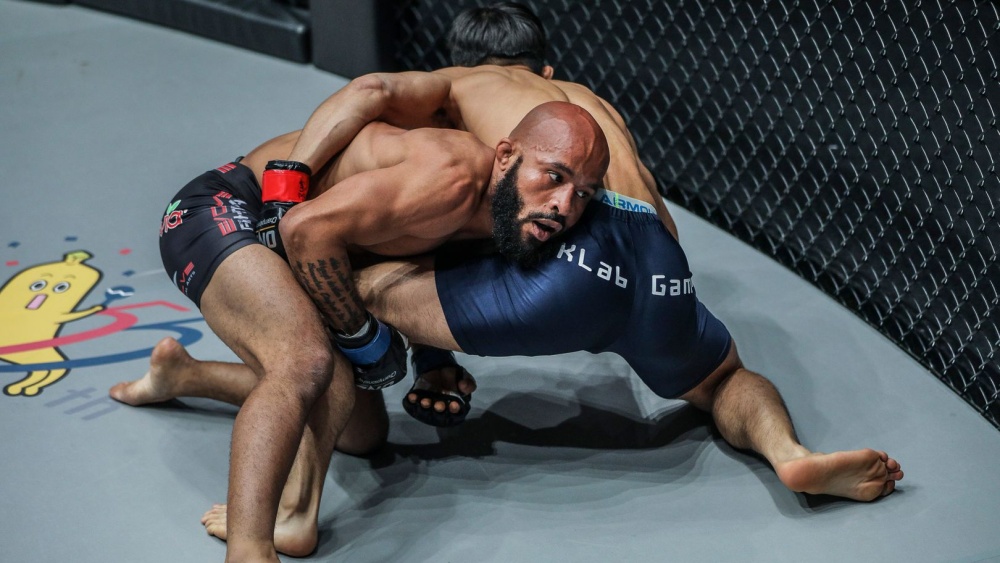 Mixed martial arts started with tournaments that included fighters from different fighting styles competing against each other. A lot has changed since then, as the modern MMA fighter is far from being a one-trick pony. Mixed martial artists need to be well-rounded to stand a chance of emerging victorious.
However, most of the fighters that reach the top of their divisions have a solid base they are excellent at. For example, ONE Championship heavyweight champion Arjan Bhullar has a world-class wrestling base. Picking up boxing skills to go with his wrestling base propelled him to a world title.
The UFC's middleweight champion, Israel Adesanya, is another excellent example of a modern mixed martial arts fighter. Israel came to mixed martial arts with over 100 kickboxing bouts, and he added some impressive grappling skills to complement his world-class striking.
Most MMA champions have a solid base they are better than most of their peers at. They then add other skills to make them more rounded.
Conventional wisdom says wrestling is the best base for mixed martial arts, but the reality isn't so clear. While wrestlers have arguably dominated the championship levels, strikers like Anderson Silva, Demetrious Johnson, and Chuck Liddell have also enjoyed impressive reigns.
Wrestling is one of the most developed martial arts, so practitioners have many outlets to improve their skills. Many of the wrestlers who became MMA legends started training wrestling as children and continued training until they finished university. Other martial arts like kickboxing do not have so many avenues to train and compete. As a result, wrestlers have a lot more experience as competitors when they crossover to MMA. It isn't uncommon for wrestlers to have over 200 matches before starting mixed martial arts.
Wrestling, Brazilian Jiu-Jitsu, Boxing, Judo, Kickboxing, and Muay Thai are all solid bases for MMA. Pick whatever comes naturally for you and dedicate yourself to it. If possible, compete in your base to pick up experience that will help you in your MMA career.
3) Study The Game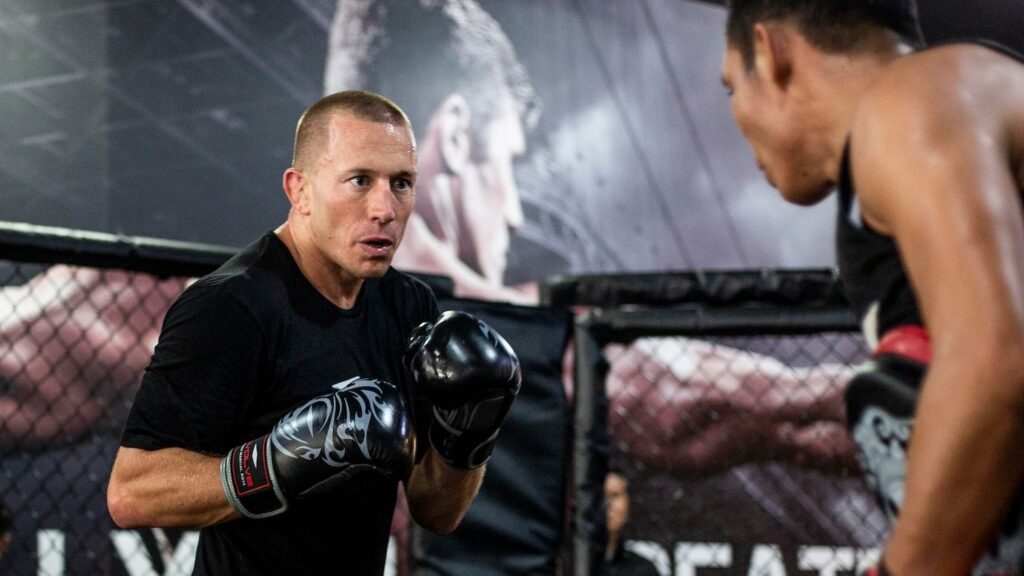 Fight IQ is another trait that often separates great MMA fighters from mediocre ones. Being a well-rounded fighter is only half of the equation; you still need to learn how to put everything together intelligently.
We've all watched fights where one fighter did something silly like halfheartedly shooting in for a takedown on a Brazilian Jiu-Jitsu specialist or exchanging strikes with a fighter they had no business trading blows with.
Learning how to formulate intelligent game plans and adjust appropriately during fights is one of those skills you should master. Watching tapes of legends of the sport is one of the best ways to improve your fight IQ.
You may also like: