Celebrity boxing has once again become a popular trend, but it's been around for much longer than you might think. You can thank YouTube for the current popularity as U.K. content creators KSI and Joe Weller showed the world celebrity boxing can still be a huge attraction when done properly.
KSI went on to fight fellow YouTuber Logan Paul for his next match, a fight that came with all the fixings, including Joe Buffer making fighter announcements. It turned out to be an even bigger affair, and it drew the attention of major players in the boxing world, drawing over a million pay-per-view buys.
Celebrity boxing got a huge boost when DAZN, a streaming service, signed a multimillion-dollar contract with KSI and Paul for their rematch held at the Staples Centers. Boxing's top promoters were eager to join in on the celebrity boxing trend since it brings in a younger, more energized audience.
Two professional fighters, Devin Haney and Joe Saunders, put their titles on the line at the same event, fighting on the KSI vs. Logan Paul 2 undercard. Some might find that disrespectful to professional boxers, but the reality is KSI and Logan Paul put more backsides in seats than either Haney and Saunders could.
The concept of regular people putting up a pair of boxing gloves and going at it with an opponent has been around since the 80s. Known as white-collar or executive boxing events, these involved informal bouts that featured professionals like bankers, doctors, and engineers with no more than a few months of boxing training.
Some of the more famous celebrity boxing matches that have taken place since then include a 2002 fight that features Ricky Gervais and infamous baseball player Jose Canseco's Celebrity Boxing match against Danny Bonaduce.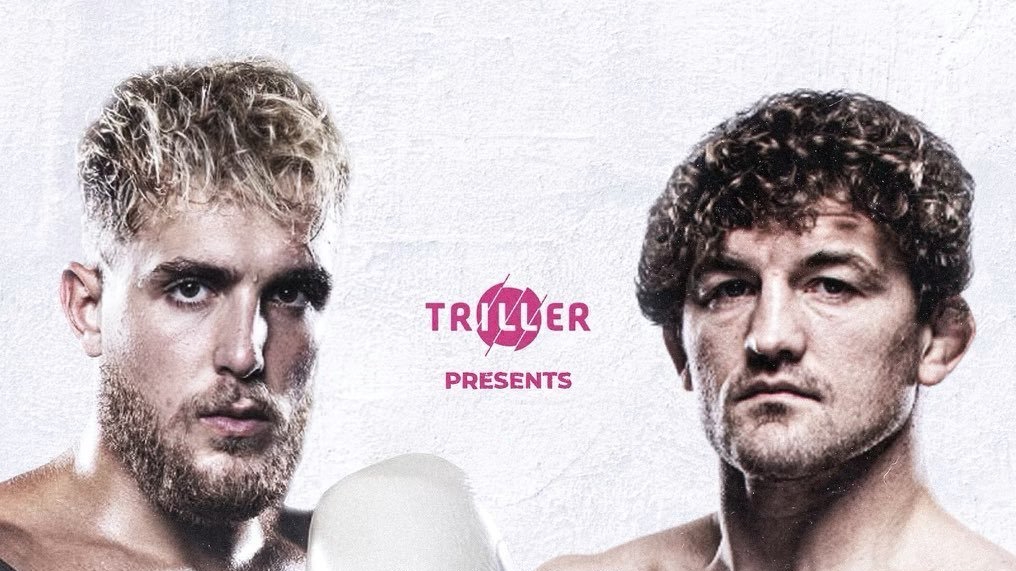 In April, former One Championship welterweight champion Ben Askren will add his name to the list of famous people to join in on the celebrity boxing trend. He will take on Jake Paul, Logan Paul's younger brother. Paul has already racked up two knockouts in his short boxing career, defeating fellow YouTuber Deji, who also happens to be KSI's younger brother. Jake's latest victory came against former NBA player Nate Robinson who he left stiff inside the ring.
Paul is a -200 favorite heading into his boxing match against Askren, a line many in the MMA community find disrespectful giving how many professional MMA fights the former champion has under his belt.
The Best Celebrity Boxers
While YouTubers might be currently dominating the celebrity boxing sphere, there are a handful of famous people with some legitimate boxing credentials under their belts. Jake Paul and other YouTubers better watch out for these guys if they ever decide to get back in the ring.
1. Mario Lopez
Don't let the baby face fool you, you don't want to tango with this guy if you haven't put in some serious time at the gym. Mario certainly has. He trains with world-famous boxing coach Freddy Roach about three days a week on average, and he fought Oscar De La Hoya in a celebrity boxing match and handled himself well.
For all those wrestling and BJJ guys who think, "I'm just gonna take this guy down," Lopez has wrestled since he was a child, and he's a BJJ blue belt. YouTubers would be wise to keep this guy's name out of their mouths when making callouts for their next celebrity boxing match.
2. Mark Wahlberg
Wahlberg grew up a boxing fan, looking up to fighters like Mickey Ward and Rocky Marciano. His role as the lead star of the biopic "The Fighter" lead to him starting boxing lessons and getting in the ring with professional boxers. His realistic fight scenes in the movie make it clear Wahlberg put in lots of work in the ring.
Of course, not everyone is impressed with Wahlberg's boxing resume, as MMA superstar Conor McGregor once challenged him to a boxing match. Wahlberg continues to be involved with professional boxing managing a few pro fighters.
3. Idris Elba
Elba documented his transformation into a kickboxer in the documentary "Idris Elba: Fighter." The series follows him for months as he trains in preparation for his first professional bout. Elba transformed himself physically and mentally during his quest and he ended up winning his debut fight via first-round knockout against a much younger fighter.
Elba has kept up with his training since then and he's currently working on opening an experimental boxing gym.
4. Sylvester Stallone
You probably already know Rambo could shoot guns, dodge bullets, and take on all the police officers in a small town, but did you know he can also box? You probably do, since the Rocky movies were just as famous as the Rambo movies.
While Stallone has no official boxing credentials, he was intensely trained by professional fighters and many of the punches he took in the movies were real. Stallone wanted the fight scenes to be so realistic, he once asked a heavyweight boxer, Earnie Shavers, to punch him while filming. That didn't turn out so well since he ended up getting knocked out.
5. Frank Grillo
Grillo started boxing around the age of 18 and he started training Brazilian Jiu-Jitsu at Rickson Gracie's gym a few years later. He has kept up with his training ever since then and that has kept him in excellent shape at the age of 51. He stars in the show "Kingdom," one of the most authentic MMA shows around.
"I've been training for the better part of 35 years, and everything I do comes back to having that fighting grit," Grillo explains. "I wrestled when I was a kid. That started me off with the discipline because making weight was my responsibility. It is a team sport, but it is also a solo sport. I got into boxing when I was 18. After that, I got into Jiu-Jitsu in 1990, I met and started training with Rickson Gracie."
If you enjoyed this article, you may also like: