Signing up for boxing classes will take you on a fun fitness journey that gets you in the best shape of your life and teaches you real fighting skills you can defend yourself and loved ones with if the need ever arises.
Boxing is one of the most effective combat sports, and it's the most studied striking art on the planet. Commonly, known as the sweet science, boxing goes way past teaching you how to throw strikes with your fists. It's a complex art that teaches you how to hit someone without getting hit, how to use your feet to evade punches and set up your attacks, and how to block anything your opponent throws at you.
Boxing doesn't just teach you how to fight, it shows you why some moves work at certain times and why others don't. It is this deep understanding of the science of fighting that separates boxers from every other striking art on the planet.
The art of being a good boxing student
To get the most out of your training, you'll need to learn proper gym etiquette so you can build solid relationships with your instructors and training partners. Here are 5 things your boxing instructor wishes you don't do while you're at the boxing gym:
1) Arriving at the boxing gym late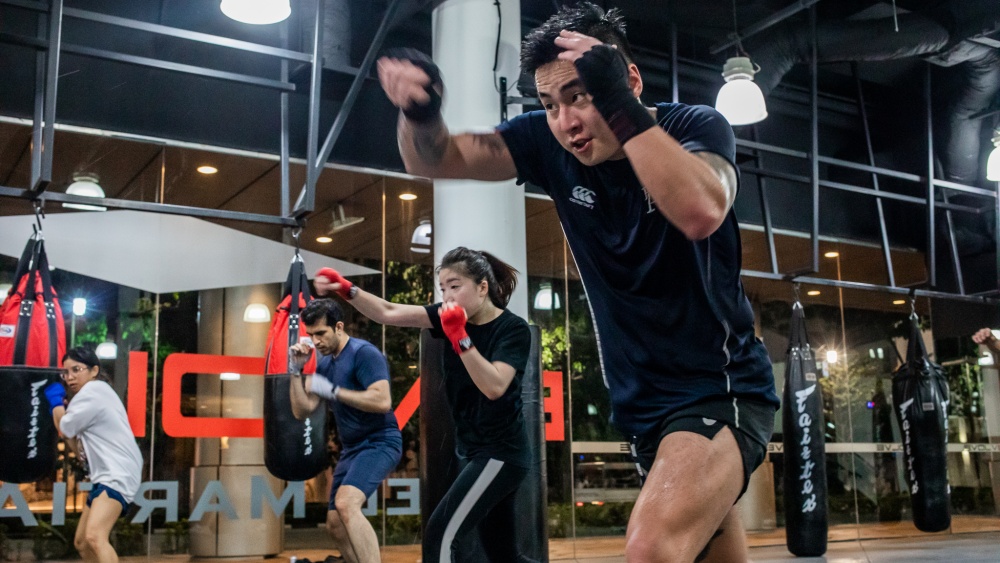 Make it a habit to always arrive at the boxing gym early. Showing up late to class is disrespectful to your instructors and other students. It can lead to disruptions to the class, and it signals you are probably not serious about your training. You could also be missing valuable lessons the instructor already went over before you showed up. Like we said earlier, boxing is a complex striking art, so missing a few fundamentals can end up negatively impacting your progression.
Your instructors show up for boxing classes on time, so it's only fair to return the favor. Showing up to your classes on time lets the instructor know your respect their time. You can use those extra minutes you get before class to warm up for your session.
2) Not taking warm-up drills seriously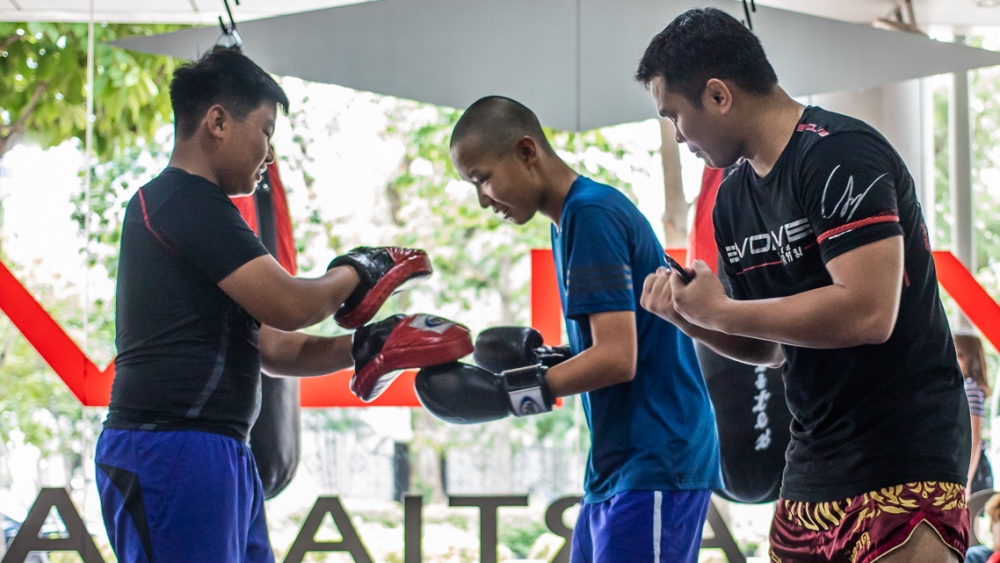 Warm-ups drills are important before intense activities like boxing classes. They help to prepare your body and mind for rigorous training. It gets your blood pumping and puts you in the right state for learning, so you can understand and learn techniques easier.
Instructors often get annoyed with students who do not take these drills seriously. Some of them help you to sharpen your boxing technique and others help to loosen you up for the training ahead. There is no excuse not to take these drills seriously, especially when you're just starting out.
Some students only put in a little effort when performing warm-ups and that's equally as bad. Most drills used in boxing have a specific purpose. It might be to sharpen your reflexes or to strengthen your core so you can throw more powerful strikes. Take your warm-up drills just as seriously as you drill techniques during the main class. You should even be performing these drills at home as part of your training.
Taking warm-up drills seriously shows your instructor you are serious about your training. It shows them you trust their approach to training, and it will give you a noticeable advantage over students who do not do the same.
3) Daydreaming during classes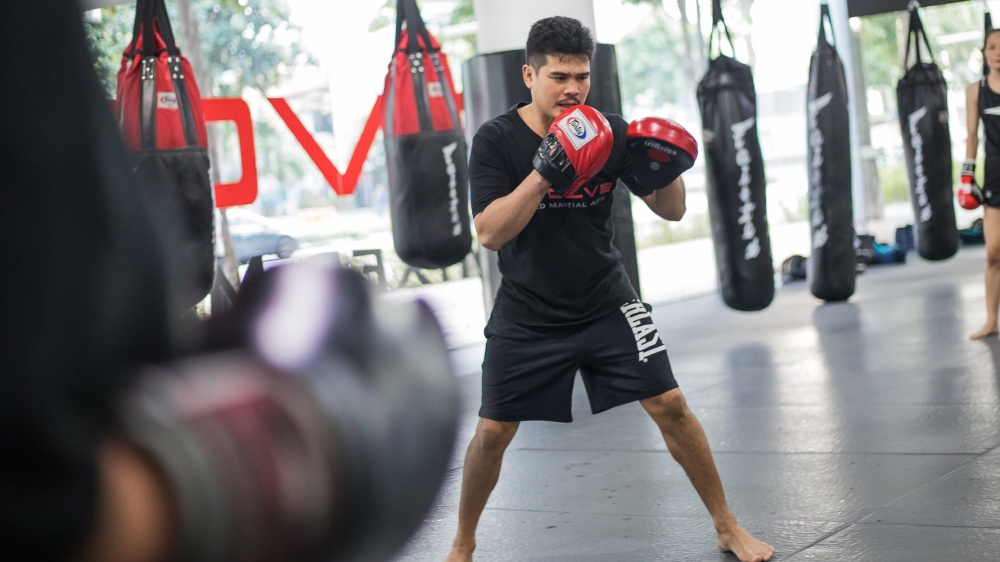 Becoming proficient at boxing requires you to pay full attention during your classes. You will need to carefully watch your instructors as they break down techniques so you can practice them properly with your training partners.
Your instructors can tell when you have not been paying attention as you end up missing key details while techniques are being broken down. As a result, you might find yourself struggling often during your boxing classes.
A simple way to clear distractions from your mind before your boxing class is to meditate for a few minutes before class. Close your eyes, block out all thoughts, and focus only on your breathing for a few minutes.
4) Talking during classes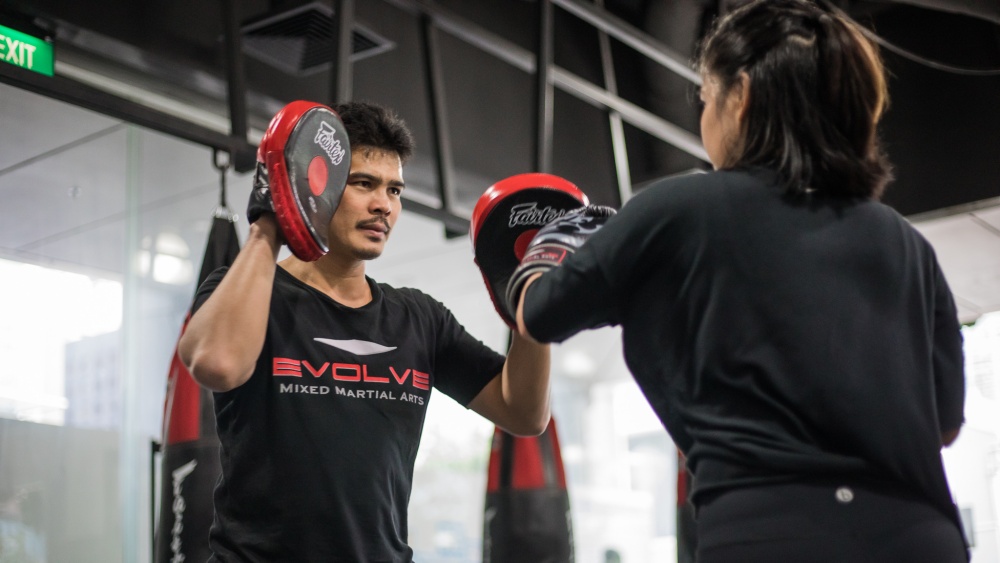 Here's one bad habit that can get you kicked out of any boxing gym. Your instructors expect you to be listening to their instructions during class, not socializing with your training partners. Sure, training boxing with the same group of people over time builds strong friendships, but that's still not an excuse to turn a class into a social affair. You can always catch up with your training partners after class.
Your instructors expect your full attention at all times, even when you already know the technique being discussed. A good student of any martial art knows there are always little details you might have missed the first time the technique was explained to you. There is no such thing as having mastered a technique to the point you can't improve it.
Having a conversation during class means you're not listening to the instructor, and it can also distract other students. Do it enough times, and you might be asked to leave the class.
5) Being a jerk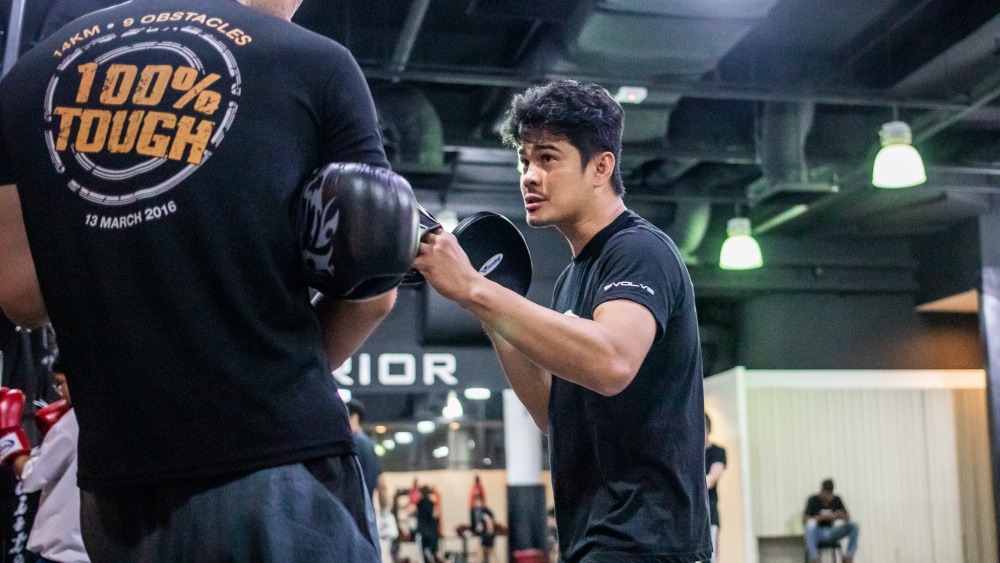 Being a bad training partner is another bad habit that can quickly get you kicked out of a boxing gym. No one wants to train with that guy who tries to take your head off during drills and sparring sessions. Most of the training you will be part of in a boxing gym requires you to look out for the well-being of those you train with.
Most drills are meant to be performed at a slow pace, with little to no power since the emphasis is on perfecting techniques not improving your punching power. Don't be that guy throwing shots as hard as you can when the instructor clearly says everyone should go light.
There's a time for hard sparring matches in a boxing gym. Make sure you only do that at appropriate times and if your sparring partner agrees to it.
Good habits lead to faster progression as a boxer
Make it a habit to avoid doing the things listed above and your instructors will gladly take extra steps to ensure your growth as a boxer is moving in the right direction.
Contemplating attending your first boxing class in Singapore? Join us and sign up for a complimentary trial class today!
Book your complimentary trial class with our World Champions below!
If you have any other questions regarding Evolve MMA and the programs we offer, you can get in touch with our membership executives at the following locations:
Evolve MMA (Far East Square)
26 China Street
Far East Square #01-01
Singapore 049568
Phone: (65) 6536 4525
Evolve MMA (Orchard Central)
181 Orchard Road
#06-01 Orchard Central
Singapore 238896
Phone: (65) 6536 4556
Evolve MMA (KINEX)
11 Tanjong Katong Road
#02-52 KINEX
Singapore 437157
Phone: (65) 6288 2293
Evolve MMA (Clarke Quay Central)
6 Eu Tong Sen Street
#04-18 Clarke Quay Central
Singapore 059817
Phone: (65) 6226 2150